Each month on my facebook page I select random winners throughout the month.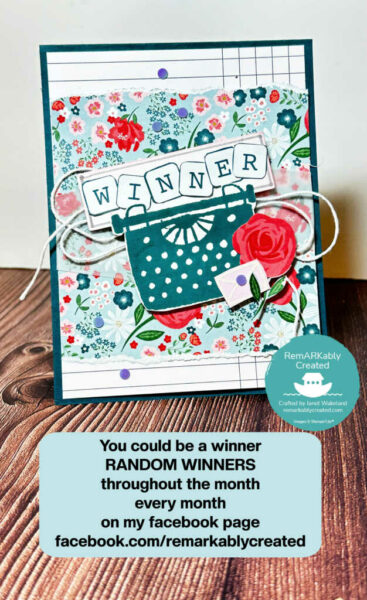 Come like and follow my page – then like and/or share posts during the month for a chance to win.
Maybe you'll be a random winner.
Address used only to mail prizes you are never added to any mailing list.
Random Prizes not affiliated with Stampin' UP! or Facebook.
Products Used
1. Just My Type Stamp Set
2. Garden Walk Desginer Paper
3. Delightfully Eclectic Designer Paper
4. Pretty Peacock ink and cardstock.