Who says that Skeletons have to just be for Halloween?
One of my favorite things to do is find out of the box and unusual ways to use products I choose to invest in.
I do this
1. Because it adds value to my purchase
2. Because I love the challenge
3. It's fun to stretch the limits
Here are 3 out of the box ideas featuring Products from the Bag Of Bones Bundle as well as other products currently available in my online paper crafting store.
Pink Dancing Skeletons – Barbie Inspired!
Holographic Papers, Shimmer Papers, Gold Celebration Acetate (Used the reverse silver side)!!!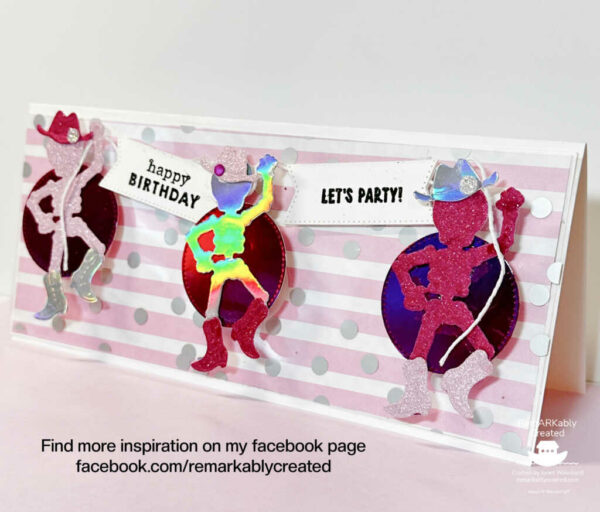 We all have the one friend who is older than us even if just by a day or two that you know you'd send this card too!
Bag of Bones Bundle & Desginer Paper, Alphabest Stamp Set, Inked & Tile Designer Paper!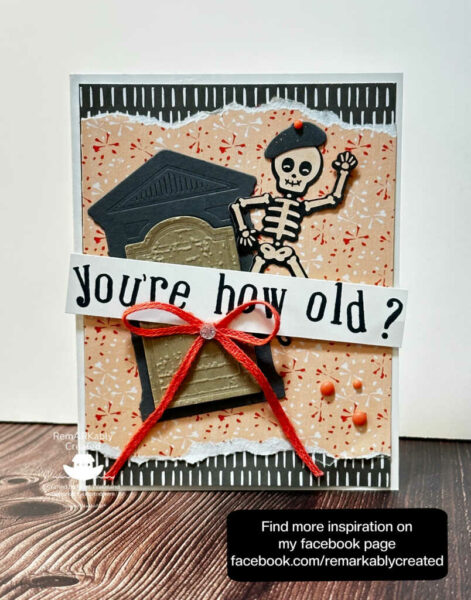 Here in Louisiana I love to visit the old cemeteries and have come across a few with the doors on the tomb askew. This card was inspired by those tombs.
Ray of Light Background Stamp, Bag of Bones Product Suite, Hey Chuck Stamp set.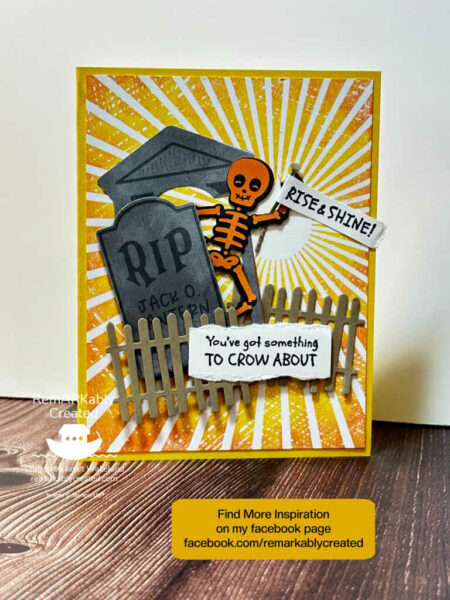 Make sure to come follow me on facebook for daily inspiration, challenges, random giveaways, facebook live videos and fun – facebook.com/remarkablycreated
FREE 20 PDF Tutorials each month in my free newsletter available to everyone everywhere – subscribe remarkablycreated.com
SHOP any of the products anytime – no host code needed to qualify for my customer perks & rewards – SIMPLY – shop HERE
SHOP by Email or FB messenger too if you prefer or email me for a phone number if you prefer to call me. I'm here to help Janet@remarkablycreated.com
FIRST ORDER – contact me before ordering for my first order FREE shipping offer
CATALOG – while not needed to SHOP, a paper copy with over 300 ideas is always fun to have, if you don't have a demonstrator contact me for a complimentary copy today