Fall is creeping up on us and that makes me happy. I love fall.
This simply card shows off just 2 of the prints in the upcoming release All About Designer papers.
A 6×6″ pack of 48 papers -4 each of 12 double sided designs.
Front side has fall and rustic feel images and the pack is complimentary patterned paper with fold foiling.
You can view this paper now if you have the current holiday catalog or come September 6th you can view it HERE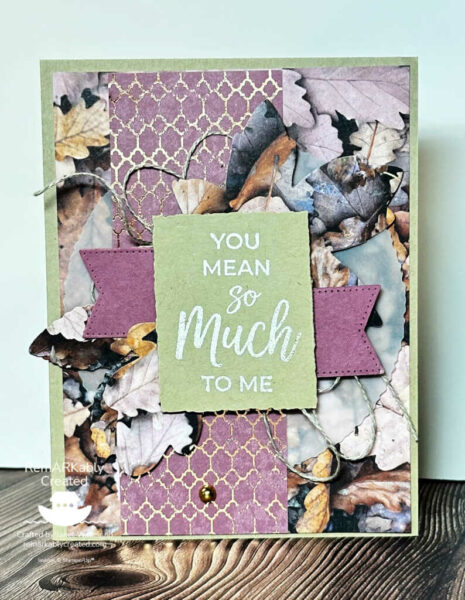 Make sure to come follow me on facebook for daily inspiration, challenges, random giveaways, facebook live videos and fun – facebook.com/remarkablycreated
FREE 20 PDF Tutorials each month in my free newsletter available to everyone everywhere – subscribe remarkablycreated.com
SHOP by Email or FB messenger too if you prefer or email me for a phone number if you prefer to call me. I'm here to help Janet@remarkablycreated.com
FIRST ORDER – contact me before ordering for my first order FREE shipping offer
CATALOG – while not needed to SHOP, a paper copy with over 300 ideas is always fun to have, if you don't have a demonstrator contact me for a complimentary copy today