Love the holidays?
Want to save 20% on Holiday products?
Want to shop a month before the public?
You can…..
I just saw the July-December holiday catalog and the new Sale-a-bration offers. WOW. Some pretty amazing new dies, stamps, tool kit, and more…
Grab the $214 in product for $99 Kit offer (includes FREE SHIPPING) and you can:
****SEE THE NEW PRODUCTS
****shop the new holiday products in June at 20% savings
PLUS
*****earn Sale-a-bration products in June based on the retail amount of your June purchases!
ONE FULL MONTH BEFORE THE PUBLIC.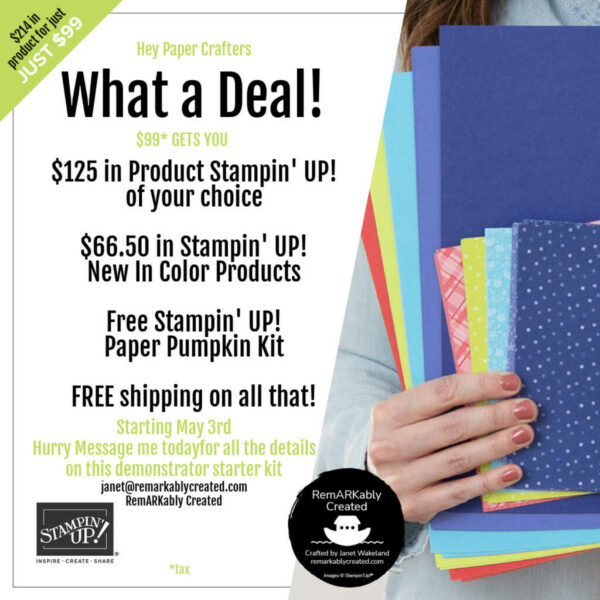 Just 4 More days – this deal ends May 31st.
Need a few more reasons?
1. Great deal
2. Snagging this kit doesn't obligate you to anything
3. Kit opens the door to saving 20% on personal purchases.
4. Kit opens the door to saving 20% in June on new July-December catalog products WHILE EARNING FREE sale-a-bration items based on retail price not what you pay!
5. CHOICES – decide to stay active, enjoy saving 20%, take advantage of demonstrator only perks and commission opportunities
6. ME & MY TEAM to support you regardless of why you join. All are welcome and enjoy our exclusive team events, community to include all the PDF's you know and love here, access to our monthly virutal event, discounts on my customer offerings….
Did I mention it's a great deal??
HURRY and JOIN my team today right
HERE
Happy Creating
Janet