Are you a tea drinker?
I love a good Oolong or Ginger/Tumeric tea but am not a lemon in my tea person.
How about you?
This card features a 2022-23 sneak peek as well as 4 products that are not in the new catalog debuting May 3rd. These are great products you may want to scoop up for your crafting stash.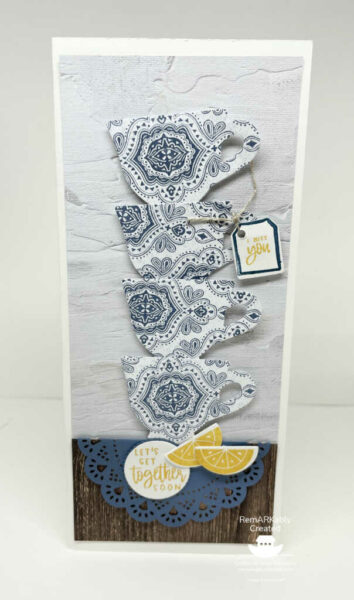 1. In Good Taste Designer Paper
2. Doiles (The reverse side is white making them very versatile)
3. Bumblee Ink/Refill/Cardstock
4. Misty Moonling Ink/Refill/Cardstock
Shop for retiring products WHILE THEY LAST HERE –
https://bit.ly/31MLKEE