Is April your birthday month??
Give yourself a shout out so we can wish you a Happy Birthday.
If you are one of my customers don't forget that you get free shipping on an order during your birthday month by emailing your order to me.
Happy Happy Happy Birthday.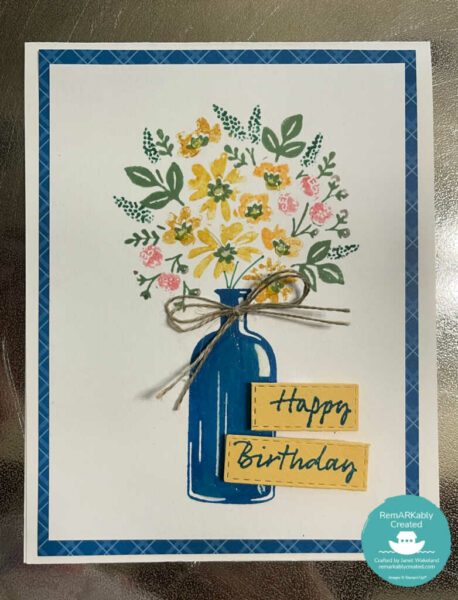 1. Bottled Happiness debuting in the 2022-23 Catalog
2. Wildflower Path for the greeting – carrying over to the new catalog
3. Pacific Point Designer Paper – retiring
4. Stitched Rectangle dies – carrying over tot he new catalog
AND shine on bottle, flower centers created with the Shimmery Crystal Effects – retiring. Scoop some up now. You will want it for these bottles and other fun new stamp sets coming.