Big background stamps can be more versatile then you think.
Change the color, use different techniques, use just part of the image, texturize a different stamped image with them and more.
This background stamp is sized to cover a full A2 card (5.5 x 4.24 inches) but who says you have to do that?
Enjoy the tips in this video

Samples from Video
#1 Calypso Coral ink with clear embossing is used on the Timeless Tile- the flowers are directly die cut from the Designer paper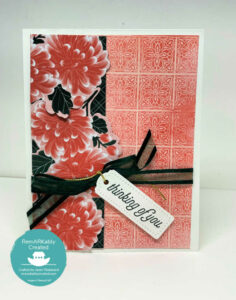 #2 3 Color embossing is used on the background and a piece of torn Layering Designs Vellum to help the Gold embossed Crane pop off the card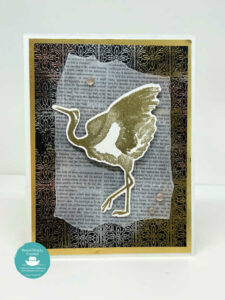 #3 Just a small section of the Timeless Tiles background stamp is used and the Layering Designs Vellum provides a nice subtle background to compliment the images.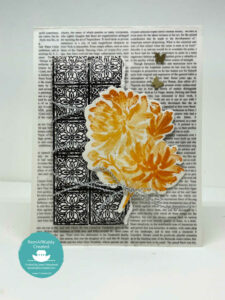 #4 Just 3 squares from the Timeless Tile background stamp to add elements to this Thank you card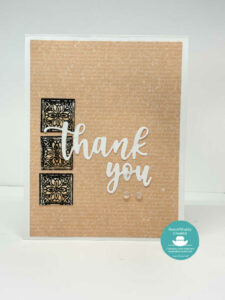 If you are tempted you can shop for Timeless Tile here – https://bit.ly/3fIutQs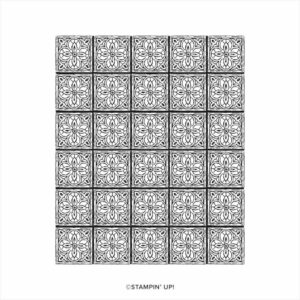 Samples also features elements from the Crane of Fortune Bundle, Symbols of Fortune Designer Paper and Layering Designs Vellum
You can shop the product HERE and you can also click on any image to go to the product in my online store.
Crane of Fortune Stamp Set and Dies (Flower Die and Crane die do cut some of the images from the coordinating designer paper)
#157663
Symbols of Fortune 12 x 12 Designer Paper –
#157652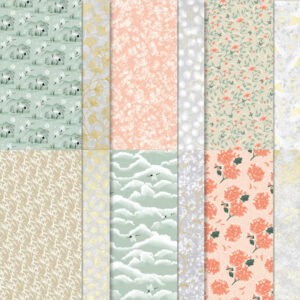 Layering Designs Vellum – 12×12″ #
157764