As a consumer, shopper I am not a fan of elaborate loyalty rewards systems. I am however a big of rewards AND ease.
Because of that I run my Stampin' UP! small business the way I like to shop.
My RemARKable Customer Rewards in a nutshell!
At the end of each month I mail anyone who has shopped with me or received a paper pumpkin subscription kit through me a small gift.
1. No minimum purchase required
2. No tracking or "claiming" or "remembering.
3. Shopping on line with HOST code NOT REQJUIRED but appreciated
It's that easy – seriously.
I appreciate you and your business and know we all like easy and all different budgets. Each order regardless of size is valued and appreciated.
OH and I did mention my customers also enjoy:
1. First purchase discount
2. Birthday Month Free Shipping
3. Complimentary catalogs as long as they've shopped within 6 month
4. FREE access to my teams monthly virtual crafting party with Virtual Presentations, Virtual displays, shopping incentives and exclusive PDF tutorials – did I mention it's FREE?
5. My FREE e-news sent several times a month with up to 40PDF tutorials through out the month, personal offers, Stampin' UP! news, classes, kits, timely reminders, inspiration.
6. Me with 25+ years experience with Stampin' UP! products and supporting customers and a national team.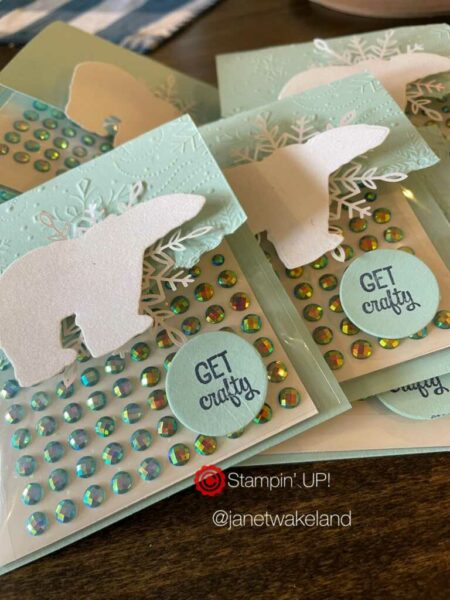 An example of my monthly gifts.
Ready to be a RemARKable Customer today?
1. Contact me for how to claim your First Order with me discount
2. Request complimentary catalogs
3. Ask questions
janet@remarkablycreated.com