I hired one of my customers Adam Karle as a guest designer and challenged him to use the Tropical Chic suite.
The box of cards I received was over the top and several sent me spinning down creativity lane
This is the card that inspired this technique.
I do not know how Adam did this and am not even sure if my way is his. But it works for me as a quick and easy way to achieve this look,
I love it when a card can inspire so many other ideas and variations.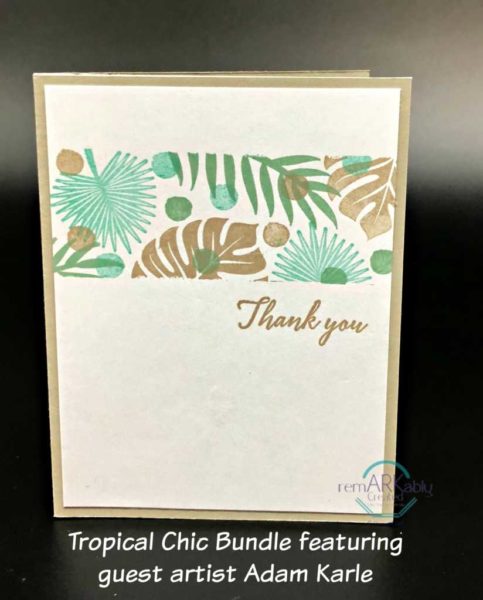 VIDEO TUTORIAL FOR YOU
These two variations feature Healing Hugs using Mango Medley and Shaded Spruce ink colors and the Artisan Pearls.
I used what I consider to be a MUST have set of edgelits and that is the Delicate Lace Edgelits. They are so beautiful.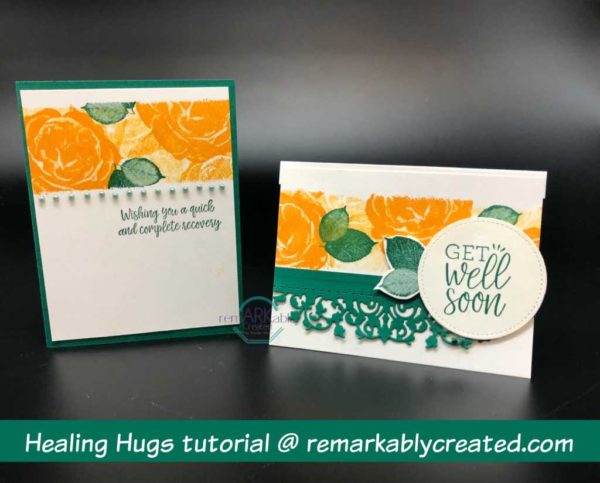 This fun card makes me smile because the woman looks like she has a little attitude happening and it uses one of my favorite greetings.
She was colored using the Poppy Parade and Daffodil Blends and the rhinestones add a simple and easy bling touch.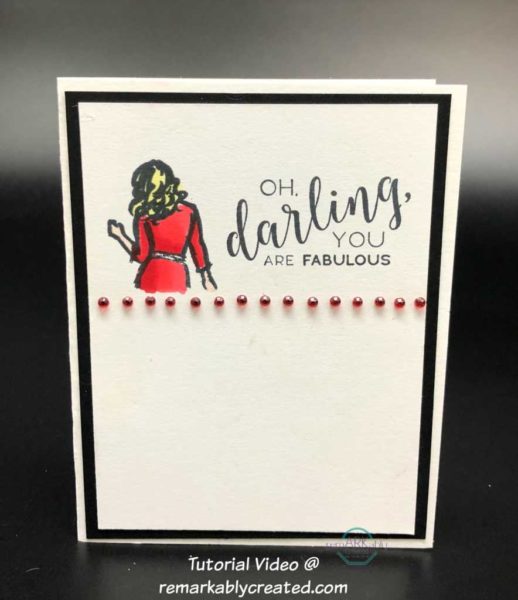 See another Sample using this layout HERE
AUGUST Host Code – QD6NG9UR
Five ways to order:
1.
Online
– no need to use the Host Code (
QD6NG9UR
) but it's appreciated
2. Email – janet@remarkablycreated.com
3. Phone/text – 717.870.3022
4. FB message
5. By mail (Contact me)
All customers placing an order in August no matter the method receive an appreciation gift from me.
No minimum order required.
No elaborate loyalty rewards system to manage.