Happy February 16th.
Today marks the day you can choose from the new Sale-a-bration releases – Blossoming Basket Bundle (with stamp set and dynamic Basket Weave textured embossing folder), Springtime Foils 12 x 12 designer paper and Eclectic Expression.
You can Download new brochure here – 20180216_SAB18-2_en-US
The new products along with the other Sale-a-bration items introduced January 3rd can be selected as gifts with qualifying purchase through March 31st.
BUT – per the fine print any of the items may be limited to while supplies last. THE FOILS I can guarantee will be hot and popular. In the past papers and accessories have sold out. If you have your heart set on them – I wouldn't wait.
You can SHOP here any time
OR
You can email me your order any time – janet@remarkablycreated.com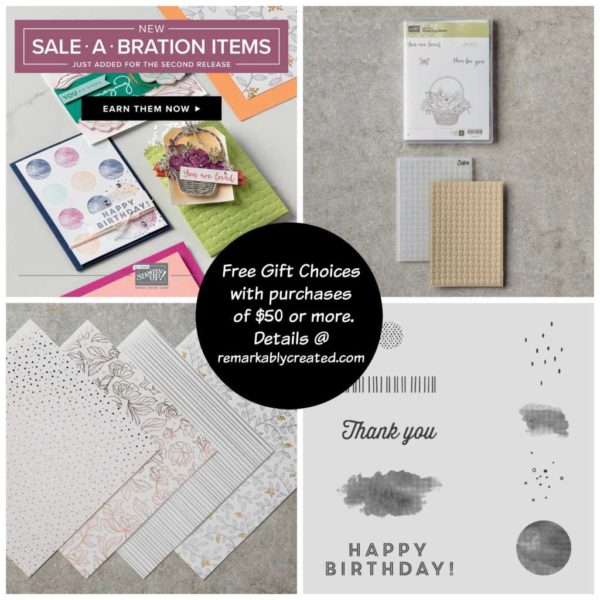 February Customer Appreciation gift – whether you shop online or email me your orders during February all customers receive this gift.
Two Inspiring Ideas for you:
Blossoming Basket + Brusho = Framed art springtime smiles!
Strategic placement of dry brusho spritzed with water on watercolor paper.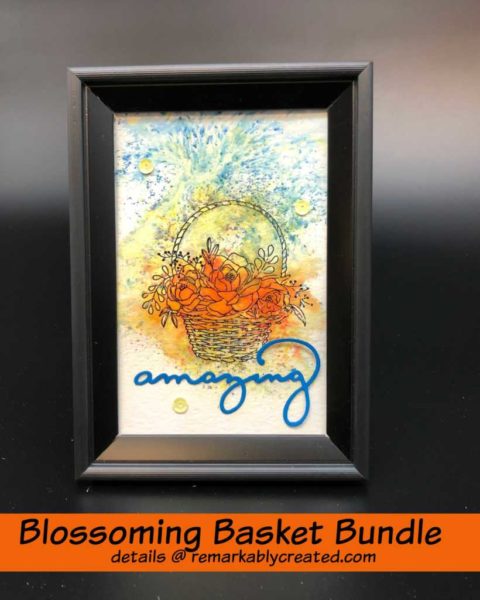 Hold on to Hope – here featuring two of the beautiful foils. The foils layer so well on together, stand on their own, are easily altered and coordinated with our Gold, Silver & Copper foil 12 x12 sheets.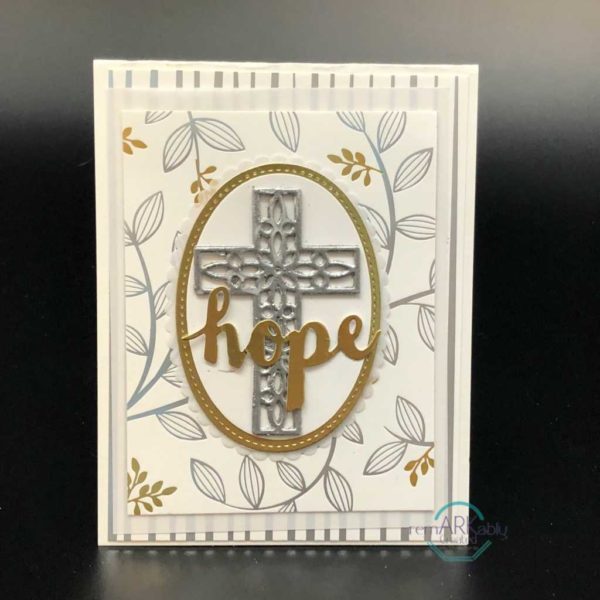 And the Foils are easily altered for endless looks and possibilities.
Here is my first video posted recently with ideas for altering the foils. Stay tuned for more ideas.