Happy Day #10 of our 14 days of Valentines Idea.
Today we are featuring a fun idea for gift cards. Gift cards are always a perfect gift but can be boring to open.
So this packing creates that fun experience of opening a gift.
Before we look at the project let's congratulate day #9 winner – Petti Abrams
Remember that you too can be a Winner through February 14th.
To be today's winner simply comment on Today's post and check back tomorrow.
Now on to our fun gift card packages.
Let's look at the video first then the projects.
The box easily holds 3-4 long notes depending on layer and whether they include gift cards.
The box here features a die cut window backed with window sheet.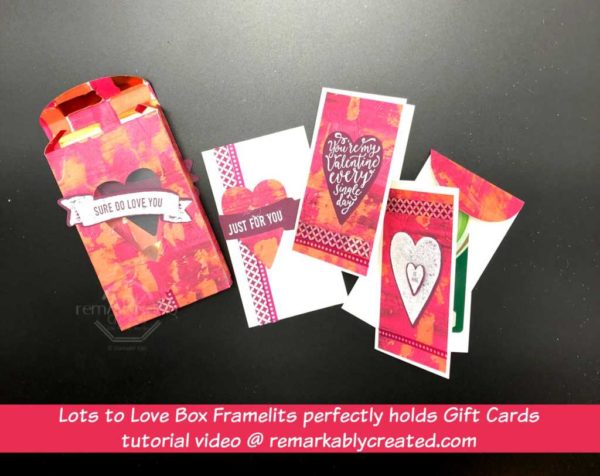 Washi Tape is a fun and pretty way to seal your Lots to Love box.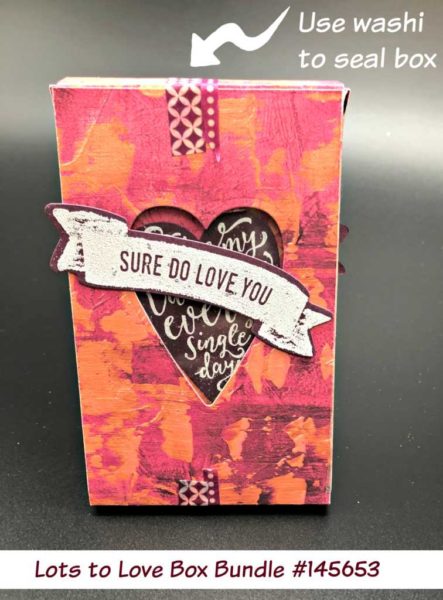 Here is a sweet alternative that features the Charming Cafe Bundle that would be perfect for a birthday, mother's day, thinking of you gift.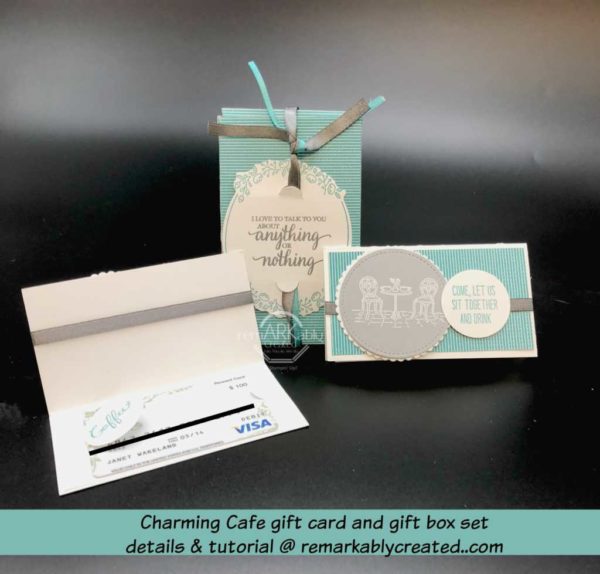 Don't forget to join me tonight for a fun night of Embossing ideas during my facebook live presentation at 9pm EST.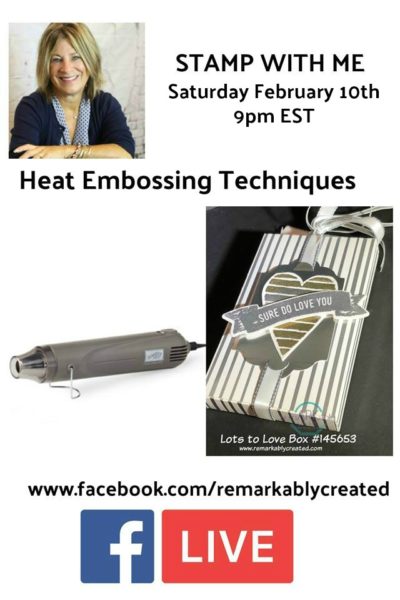 Thanks for stopping by and remember that it's Sale-a-bration and it's a great time to spoil yourself.
Click on any item to add it your shopping cart.
All those who shop online or by emailing orders receive a monthly customer appreciation special.