Recently I held a holiday make n'take fest for my team featuring 16 projects for them to make with new catalog products. Over the coming days I will be showcasing quick one card videos featuring some of those projects.
The next event the magical Spring & SAB launch party will also feature 16 make n'takes but they will all be different and that event is open to the public. The Magical launch party offers 3 options for participating
a. Live – attend in person one of the two live events
b. TO GO – register for a TO GO packet of completed projects and party favor
c. Virtually on my facebook page – join me for a few hours live as I do stamping demonstrations, share the projects, give away prizes and have some virtual fun.
You can see all details here and register for the event (s) January 6th & 7th.
So on to this simple and fun acetate window card that the team fell in love with.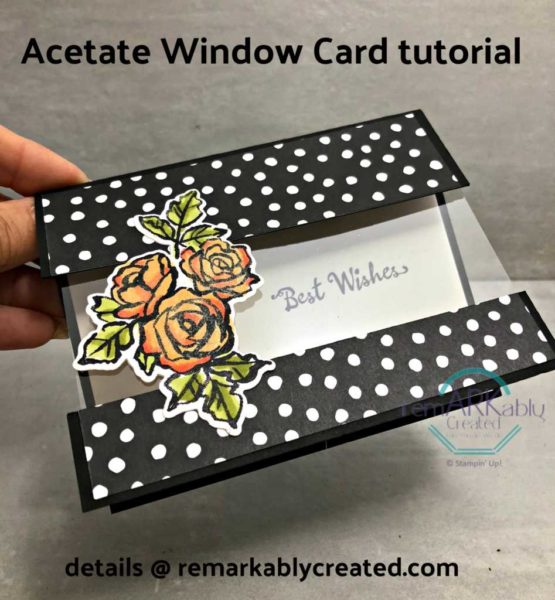 To follow along with the tutorial you will need
1. 1/2 sheet of cardstock 8.5 inches x 5.5″
2. window sheet 4.25″ x 5.5″
3. Trimmer
4. Glue dots
Can't wait to see your version of this card. Enjoy and Happy Crafting.