Taking better care of my team this year is one of my TOP 3 goals for the year.
Two ways I kicked it off is with fun year end awards, a practical gift for leaders at Center Stage and then a fun practical gift for all levels of team members as they promote.
As an upline I choose to interact with all 3 levels while do extra on top of that for my direct line.
I love that as a Stampin' Up! demonstrator has no rules for what an upline is "supposed" to do which leaves me free to apply my talents and creativity and business experience to the care of my team of RemARKable Stampers in a way that fits my strengths, goals, personality.
For the year end awards for top sales, top recruiting and Alaska trip achievers I have the 3 largest size blocks engraved.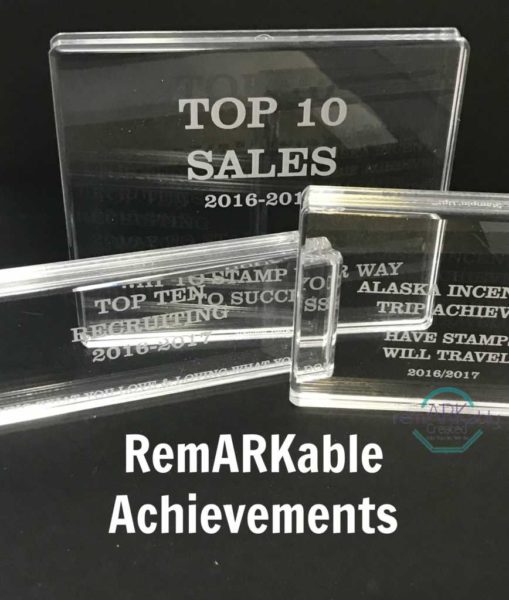 As you can see our blocks are easily engraved. I am following that up these blocks for each title promotion although I show just 3 here.
These are D size blocks and they fit perfectly into our pizza boxes.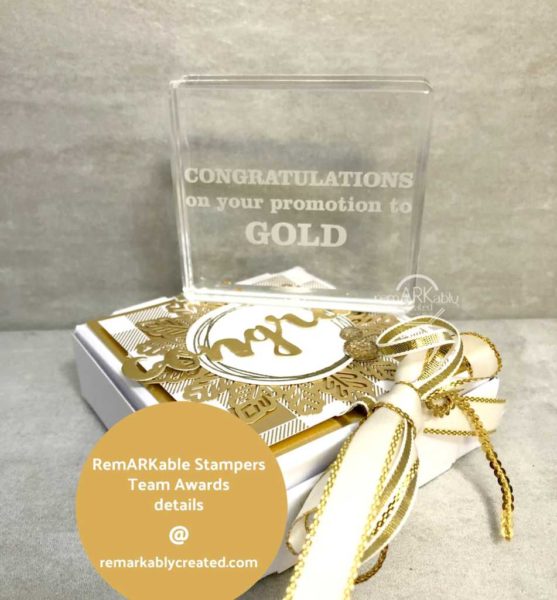 I love that Stampin' UP!'s new titles are "metals" allowing me to use our great line of metallic products to embellishe the boxes.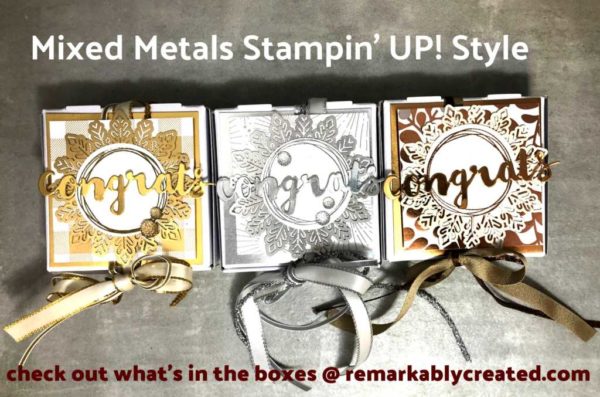 After seeing how pretty the blocks turned out I ordered more sent to my engraver Debbie Adams for a few single custom ones with my name & website, favorite quote and more. As soon as I have them I will share them.
I chose to use Debbie because I could purchase the blocks as a customer direct order and ship them to her so that I received the sales credit for the blocks.
If you need just one block done you can check with your local businesses that engrave jewelry or trophies.
I would love to have you join the team of RemARKable Stampers so that I can start to spoil you too! Both December and January have great reasons to join and I'd love to chat about which one might be best for you – email me at janet@remarkablycreated if you are thinking about giving yourself a gift that never stops giving!