While I was away visiting last week my husband sent me this text message – some of you may have seen this in the post I did about the Facebook Live unboxing…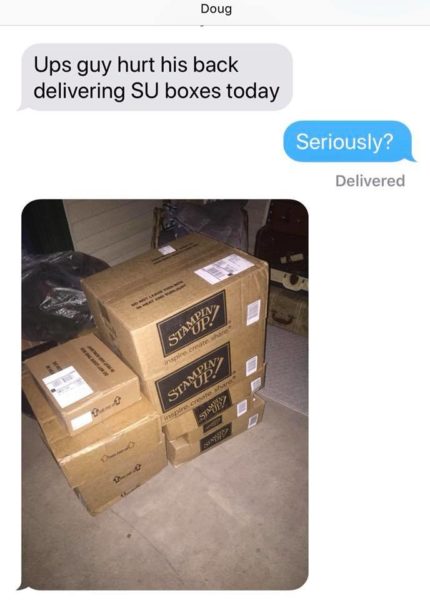 That could only mean ONE thing -hundreds of Stampin' UP! catalogs, 2018 Spring Catalog Products and 2018 Sale-a-bration products.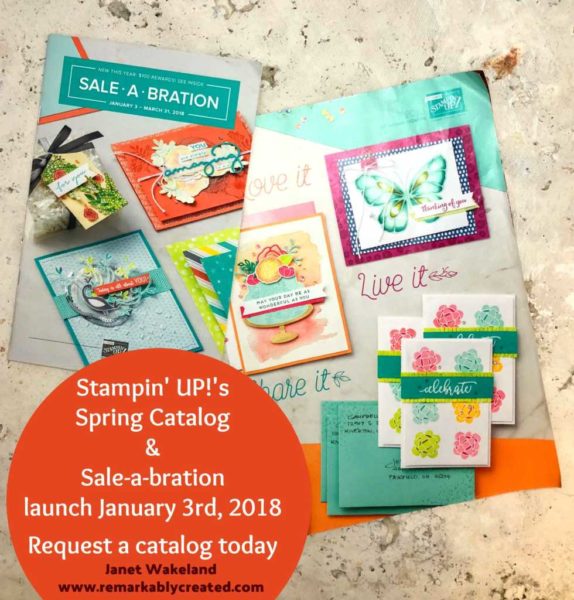 The new 2018 Stampin' UP! spring catalog and Sale-a-bration debuts January 3rd, 2018! Check out almost all of the great new products and get inspired for a crafty and creative new year!
Here are the links mentioned in the video – all the ways to connect and enjoy Sale-a-bration and the Spring Catalog.
Remember best way = Join my team beginning January 3rd for two free bonus stamp sets any price

JOIN MY TEAM – https://remarkablycreated.com/join-save/
HOST AN EVENT – http://bit.ly/2C5neNu
SHOP – http://bit.ly/2jQtgKp
Request a CATALOG – http://bit.ly/2AexBgM
Join My Mailing LIST – http://bit.ly/2jQtgKp
Attend My Live or Virtual Catalog Launch – http://bit.ly/2BzMNtb
Follow Me On Facebook – http://bit.ly/2kqB4lI