Thanks so much for stopping by. This month for our Stampers Dozen blog hop we are focusing on stamp sets that will be carried over from the current catalog to the new catalog.
I decided to pair Jar of Love with a sneak peak Crafting forever. Keeping reading to see what I crafted up just for you.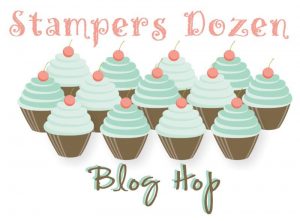 This is such an exciting time of the year! We start to stay goodbye to products that are retiring. Retiring products are available while supplies last and I am totally overwhelmed at how popular many of the retiring items have been and how many are sold out already.
You can view retiring items HERE . If you see something you must have don't hesitate to order.
As I mentioned earlier our blog hop is focused on products that are carrying over and while the Jar of Love and it's coordinating framelits are carrying over- THEY ARE NOT carrying over as a cost saving bundle. If you like saving money order the bundle today along with other great retiring products or even current products.
Recently I had the privilege of attending Stampin' UP!'s On Stage. Their semi-annual celebration and education event for demonstrators. I chose to attend in Amsterdam and use it as a business trip expense/excuse to spend a week in the beautiful city with my friends Georiga Giguere and Lisa Pretto. What a beautiful city and oh so many memories created as we enjoyed so many new experiences.
As part of On Stage demonstrators receive new product and one of the gifts I received is this beautiful new set Crafting Forever. This set will be in the 2017-18 Stampin' UP Catalog. If you do not have a demonstrator you work with make sure to join my mailing list and make sure to request a copy of this catalog. I will be providing them as soon as they become available.
The jars from Jar of Love are perfect for the pens from the Crafting forever stamp set. I embossed the smallest jar on our window sheet and embossed the medium jar on vellum cardstock along with the greeting.
Here's another reason to invest in the Jar of Love Bundle now – the jar framelits will coordinate with the new Ronald McDonald house charity stamp set in the new catalog and it's so cute.
Save some money and add Jar of Love Bundle to your crafting stash today and be ready to pair it with great products in our upcoming catalog.
Now hop on over to Kristin Kortonick's blog

If you are hopping in the other direction head on to Patty Chenails' Blog

Here are some easy shopping links for you –