I love my Arkon so much I actually have two. It's perfect for our needs as demonstrators.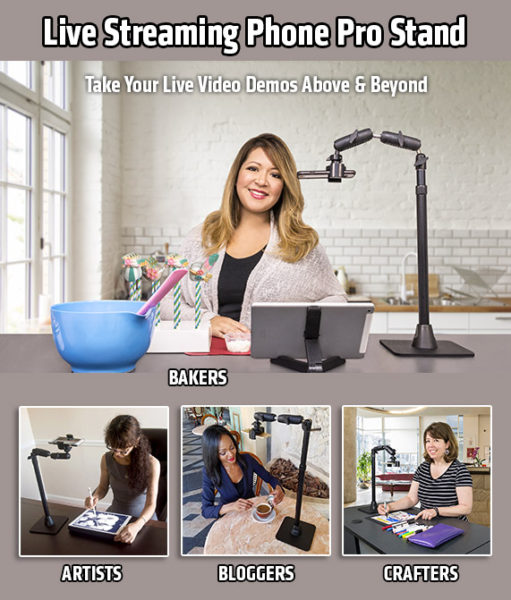 Check out the New RemARkable Bundle and watch the video below.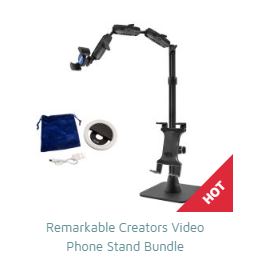 Whether you want to do Facebook Live videos or You Tube tutorials or any other type of video, these are great.
Pair it with the Switcher studio app for IOS devices for even more WOW and options for your videos.
The Arkon stand is an adjustable holder with a heavy base, that's portable.
I don't always film at the same table as I try to capture natural lighting, I also film live at a team events or retreats so I have been loving the possibilities of this stand.
In addition the addition of the Ipad piece opens up the world of watching yourself video or easily monitoring comments when live on facebook (especially when paired with the app Switcher Studio).
Many demonstrator who took my class on You Tube & Videos for demonstrators heard about this stand and saw it in action.
That class is still available to register for – contact me for registration links (cost is $10 for hours of instruction housed in a closed facebook group so that you can access it globally and from your own device anywhere).
You can check out all the details of the stand HERE and if ordering make sure to use the code remarkablycreated to save 20%. The code is valid on all Arkon Products and never expires.
*Disclaimer this is an affliate link.