Happy Sale-a-bration we are and I am excited to be hopping with some amazing demonstrators from all over the globe who are committed to having their best sale-a-bration ever which means helping their customers and teams get the most out of all the perks of Sale-A-bration as well.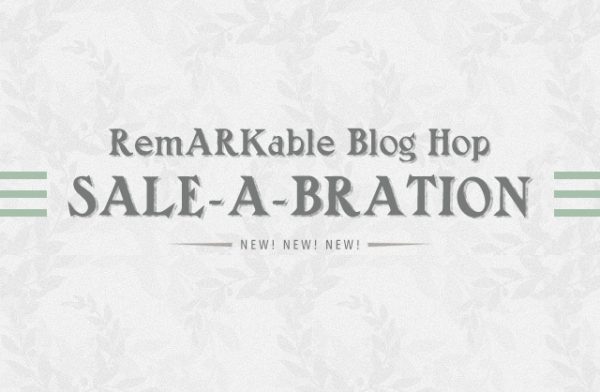 For tonights blog hop we are showcasing Spring & Sale-a-bration items – New, New, New products. I mean, who doesn't love new stamps??
I have been a demonstrator long enough to have been around since Stampin' UP! began this annual sale and I love it. There is something for everyone – those who love exclusive product, those who love a good deal and those who love Stampin' UP!.
During Sale-a-bration there are frees product for customers, for hostesses, for those joining Stampin' Up! and for demonstrators themselves. Join now to double dip – getting two free bonus stamps any price in your kit and the chance to earn demonstrator rewards while never paying full price again 🙂 Seriously.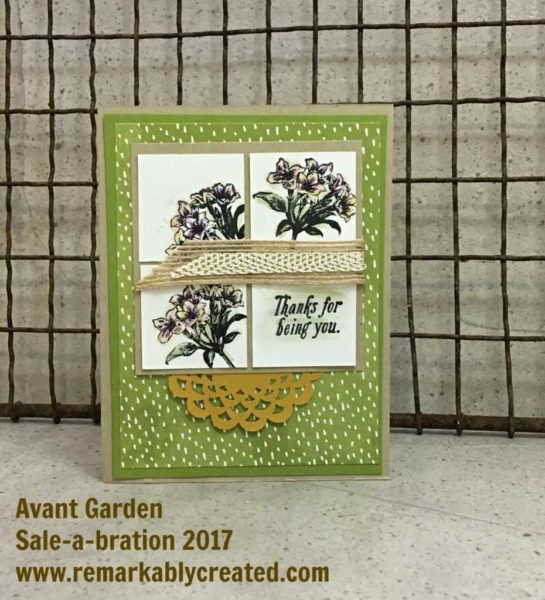 One can never have too many flowers and when those flowers are free even better. I used a touch of our watercolor crayons for a little color on the flowers.
And here is the actual stamp set –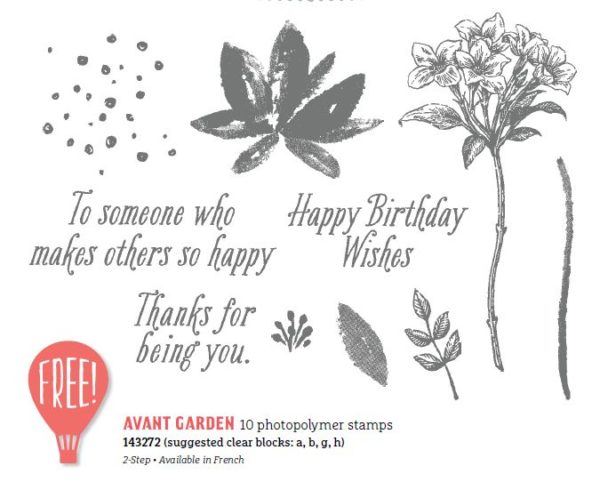 No hop on over to see what Megan as created to tempt you with the perks of Sale-a-bration.
If you are coming from Megan's in reverse order then head over to see what Carole has created just for you tonight.
1. Janet Wakeland – – YOU ARE HERE