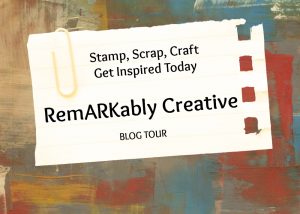 It's the 3rd Sunday of the month and that means it's time for some RemARKably Creative and RemARkably awesome ideas.
For today's post and theme I couldn't resist having just a wee bit of fun creating Adult Trick or Treats. Pinterest is full of all kinds of non -edible treat ideas for kids, DIY treat ideas for kids but no Adult Trick or Treats. I mean there is a little bit of kid in all of us so why can we enjoy a Halloween trick or treat??
Here are my versions of Adult Trick or Treats 🙂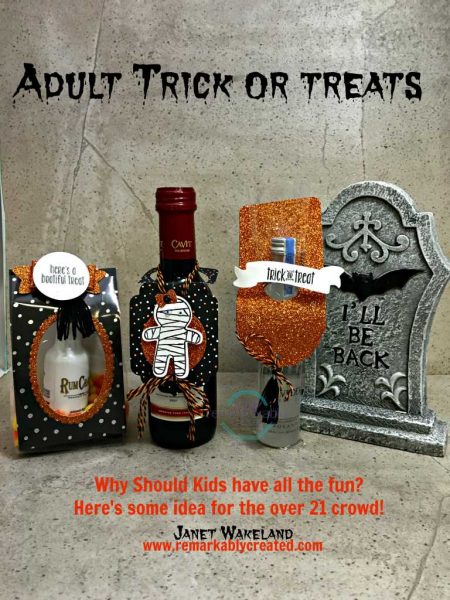 The gift tag framelits are perfectly designed as bottle tags – here a mini wine bottle is gussied up and ready for your favorite Trick or Treat Mummy after the little goblins have been put to bed 🙂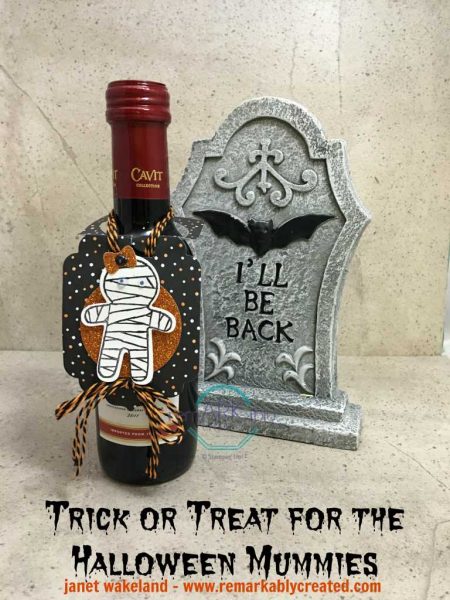 A little night cap after answering the door for Trick or Treaters may be just the "treat" needed. Make your neighbors happy and drop these off as you make the trick or treat rounds.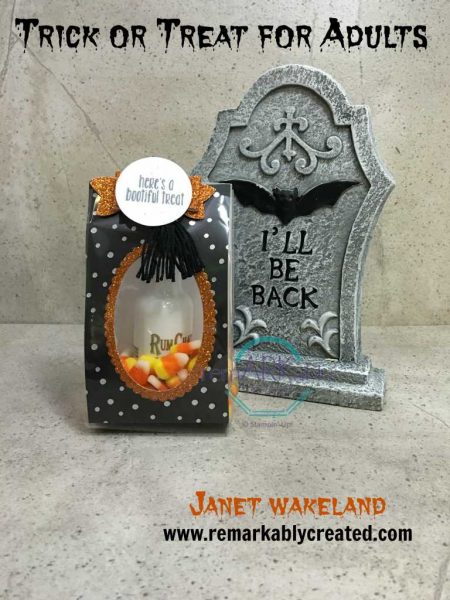 Thanks for popping by – now pop on over to Nancy Amato's blog to see what Trick or Treat she has in store for you.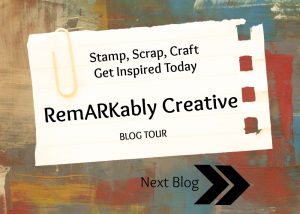 If you are Trick or Treating in reverse order then head on over to see what Pam Staples has created.
And here is the full Line of up of Crafty Trick or Treaters just in case: