The focus of our team blog  hop today is memories. First thought with memories is usual photographs and scrapbooking but I decided to go a different route with memories.
I am at the age when my memory needs a little more help so I focused on a project just for that purpose.
This project is so simple it's almost embarrassing.
Simply pick up a 4×6 frame, remove back, insert 4×6 project life card, close it back up, set it on the counter, write notes to yourself with a dry erase markers. Really easy! Keep some tissues
handy to clean glass!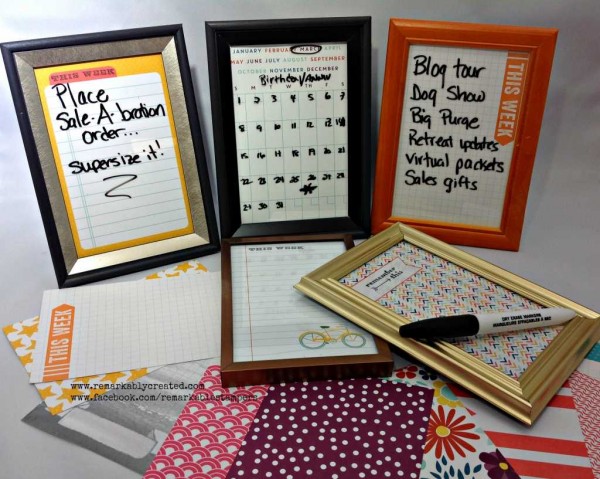 Hop on over to Nancy Amato's blog to see how she interpreted Memories! HERE