Our Monthly Stamp of the Month Blog Tour features By the Tide. This awesome stamp set is so versatile when you pair it with a great greeting set. I love it and am happy that it is being carried over to our 2013/14 Catalog.
Today's samples also feature a sneak peak of a new color, a new box, a new hostess stamp set and some new designer paper. Wait till you get your hands on the new catalog.
To make "room" for the small wine bottle I punched a hole in one end of the box before I assembled it. These boxes require no adhesive, come with the acetate sleeve and you can bundle with the tag shown. Trust me you are going to want to keep a stash on hand for all your gift giving needs.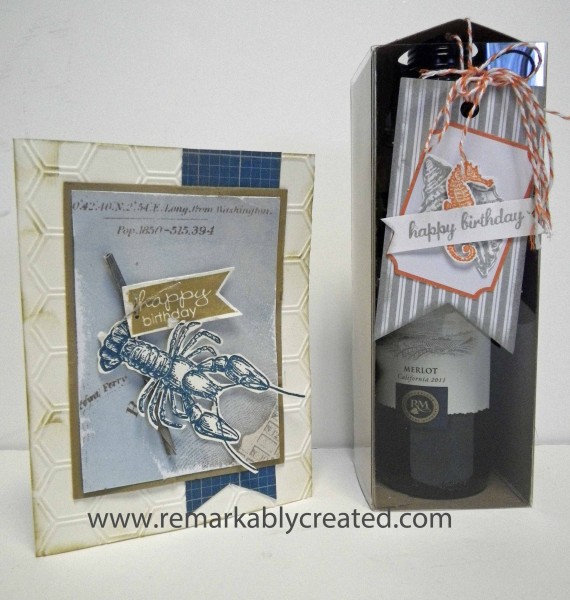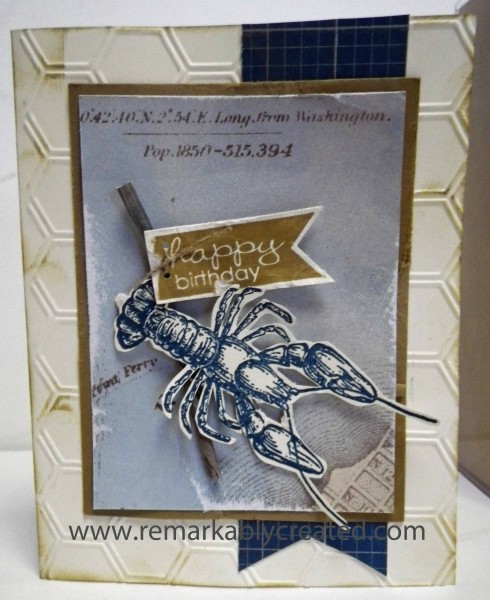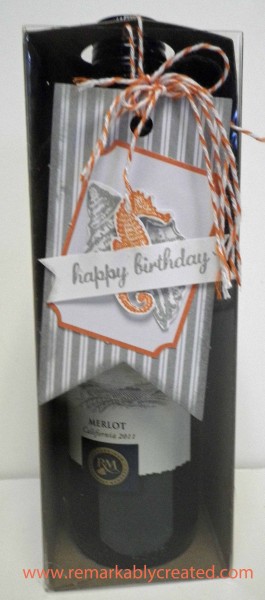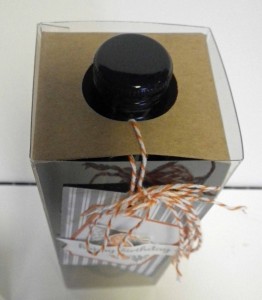 THanks for visiting – Next stop is Nancy Amato – http://stampinallnight.blogspot.com
SEE YOU NEXT MONTH