So our family is a little sick and crazy.  Here was our contribution to the No lack of calories food table.
  Recipe –
    *Start with Dirt Pudding –  Chocolate pudding, cool whip, crushed oreos
   *Mix some jelly eyeballs, brown candy corn, tootsie midgets and bone shaped candies (all from Target) into the pudding/cool whip mixture so that there are 'surprises"when eating.
   *Save a few eyes to stick out of the top layer
  *Serve 
 
Some of you know I am not a cook so this is my kind of cooking – quick easy but tasty!!!
SIGN – Supplies used – Wood Sheets, Nature's Silhouettes, Linen Thread, Brads, Square Lattice Texture Plate, Silver Waffle Paper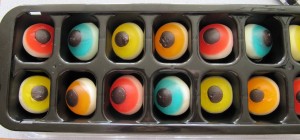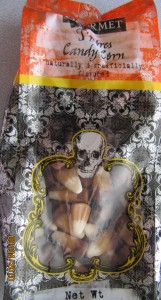 *Gourmet S'mores Candy Corn – look like bad animal teeth!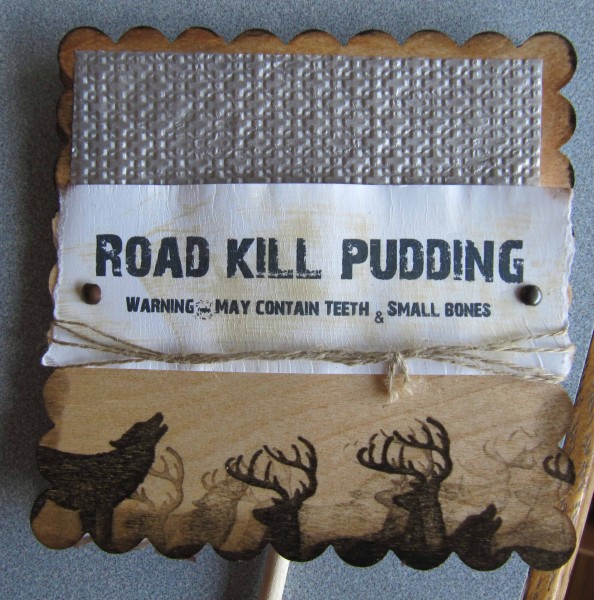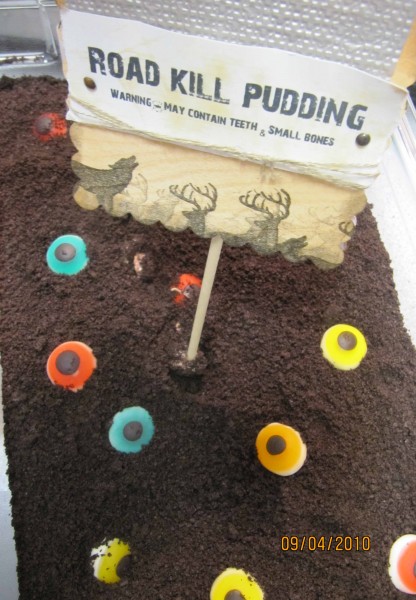 Crafting Joy
JAN