Take 3 Tuesday – Top Note Fold Card
Today's post is a great way to add the top note to your card with little bulk. Thanks to RemARKable Bobbi Tripp for sharing this idea with me. We did one card as a make n'take at our team event this past Saturday and one as a DIVA project. One will also be featured in June classes.
To add top note as the top note as the front of your card -simply score at 1/2″ or 1″ on the short end of the top note. Chose 1/2 or 1″ depending on how far across the card you want the top note to extend and whether you are doing landscape or portrait.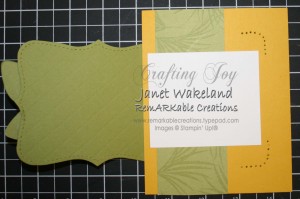 TOP NOTE TROPICAL PARTY – Tropical Floral Big Shot Die, Top Note Die, Crushed Curry Cardstock, Old Olive Cardstock, Tropical Oasis Designer Paper, Button Latte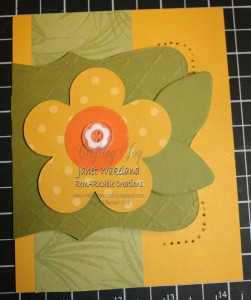 TOP NOTE TROPICAL PARTY – Tropical Party Stamp Set, Tropical Oasis Designer Paper, Teeny Tiny Wishes, Flower Brads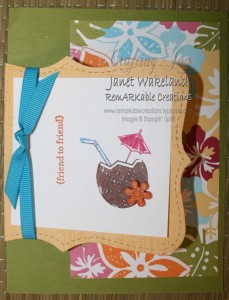 Blissful Bride – Blissful Bride stamp set, chocolate chip cardstock, chocolate chip ink, blush blossom cardstock, blush blossom marker, chocolate chip satin ribbon, presto paper, blush blossom ink, wedding words rub on's, dazzling diamonds.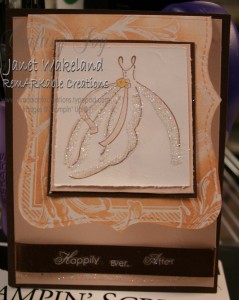 Crafting Joy
Jan
Crafting Joy
jan
« Previous post
Next post »