3 New Kits to Go -Kit #2 Simply Adorned Charm Keeper
Had an amazing creative weekend. Our  snow make  up days were fun with customers and teammates stopping by to make up their DIVA projects and planned class projects. There was also plenty of time to play.
Here are 3 new KITS TO GO – Any questions contact me at info@remarkablestampers.com
SIMPLY ADORNED CHARM KEEPER -See details below
DIE CUT NOTECARDS – Click Here
*******************************************************
Simply Adorned Charm Keepers – hold 168 Charms – perfect for storing and displaying your charm inserts.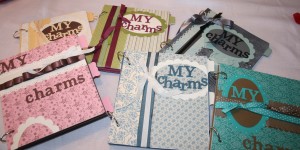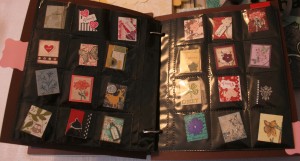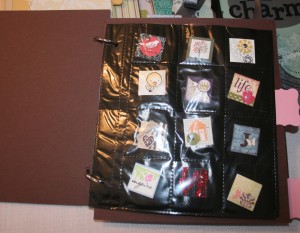 Kit include
  *Designer Series Paper
  *Cardstock
  *Ribbon
  *Die Cut letters/scallop Oval
 *7 Storage Pages (Double side each side hold 12 images – 168 total)
 *2 on Board chip book book pieces
 *Tabs for divider pages
 *Rings
 *Tax/Shipping (Priority Envelope)
 *Instructions
    *Does not include charm inserts.
  You will receive encough DSP, cardstock, ribbon to make any of the layout variations below (portrait/landscape). 
  Cost is $15 
  Select from the following 6 options -    (exact DSP may vary slightly but will be in the color family)
   Bella Blue – BLUE (Vanilla, Not Quite Navy)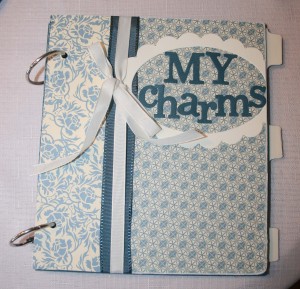 Bella Blue – YELLOW (Saffron/Vanilla/Chocolate)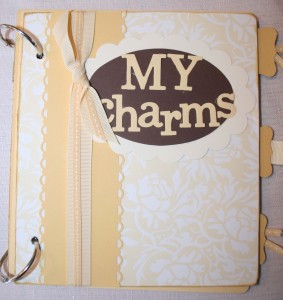 Noveau Chic (Grays/Blacks/Sage)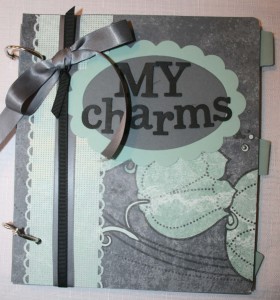 Cottage Wall (Rich Razzleberry/Old Olive/Vanilla)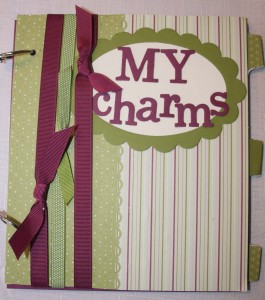 ThoroughlyModern (Bermuda Bay/Soft Suede)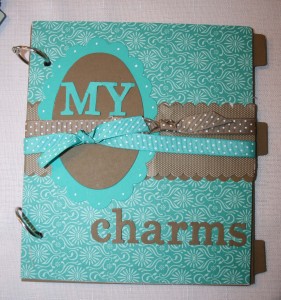 Sending Love (Pretty in Pink/Vanilla/Chocolate Chip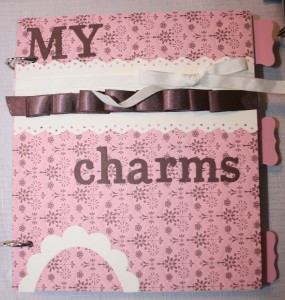 SAVE ON SHIPPING WITH THESE OPTIONS
COMBINED/REDUCED SHIPPING  when you purchase more than 1 kit. If you would like to take advantage of this email me directly – info@remarkablestampers.com
FREE Shipping – Pick up your kits at Stamp World
FREE SHIPPING & USE OF MY TOOLS – order your kits and plan to complete/assemble them during any schedule Crop & Craft (in any month) – use my tools, my adhesives, and save on shipping.
« Previous post
Next post »