Have seen the Darling Label Punch Box in the new catalog?
It's the perfect gift for your favorite crafter (yourself or your other favorite crafter).
I used the tag punch to create tags for new pillow boxes also found in the 2018-19 catalog.
This was one of the 21 projects at our catalog Product Premiere yesterday. (We have seats at our June 23rd and 24th event still)
I was able to feature lots of my new faves on this simple yet elegant boxes -the delightfully Detailed laser cut paper, the ruffed ribbon, Merry Merlot, the Petal Promenade dsp and new bling.
These boxes would be perfect shower favors, wedding thank you's or to have on hand for all types of gift giving occasions especially when presenting gift cards which are great gifts but can be boring in their presentation.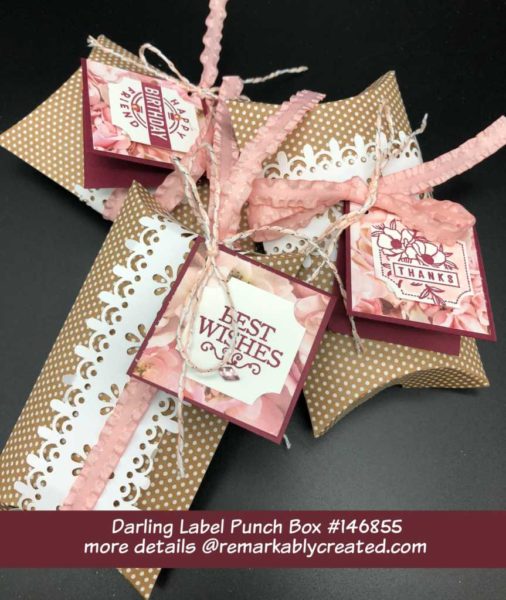 So which one do you like best?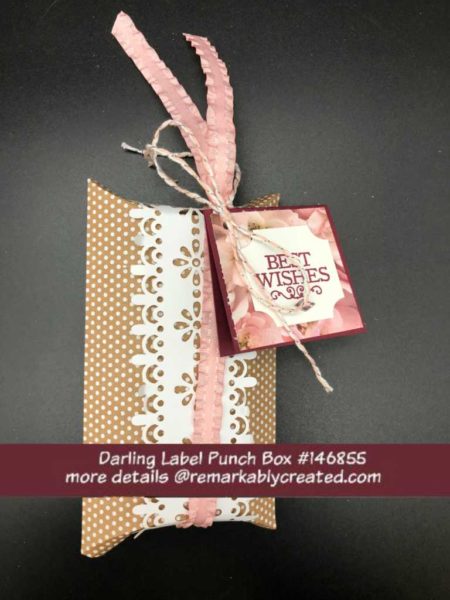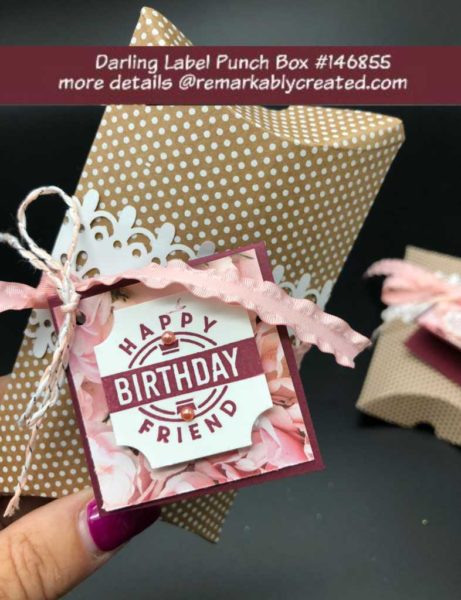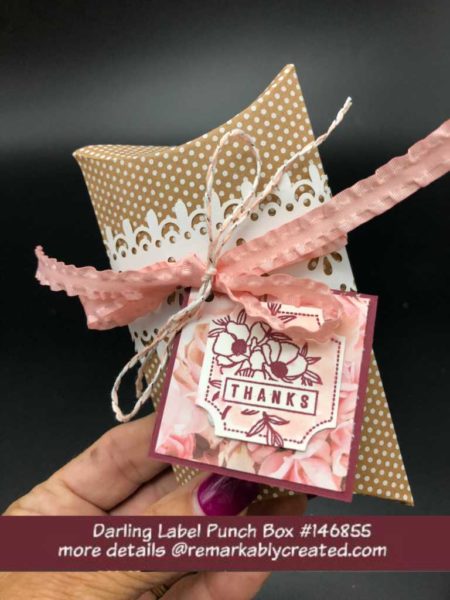 Spoil yourself today – click on any link to SHOP!