The beautiful new Delightfully Detailed laser cut specialty paper debuting June 1st can use altered in so many ways but there are a few challenges to working with it.
I'll share some tips for using it, for altering it and some great ideas in this RemARKably created one take video.
Remember that you can Request a Catalog from me if you are in the US and do not have a demonstrator you work with.
Here are two samples from the video. I will be posting the additional samples featured in the coming days. So make sure you are following my blog.
This sample features the pretty new Grapefruit Grove in color and the Share what you love designer paper. The Delightfully Detailed paper was colored with a sponger prayer.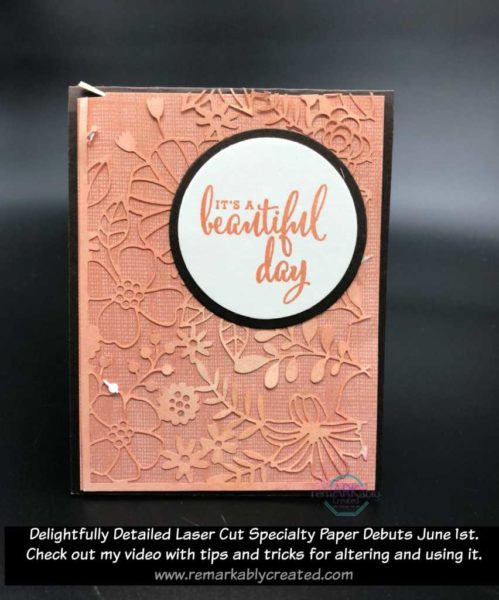 This sample features the soon to be released Lily Pad lake bundle and is altered with Mellow Moss ink a returning past favorite to our color line up.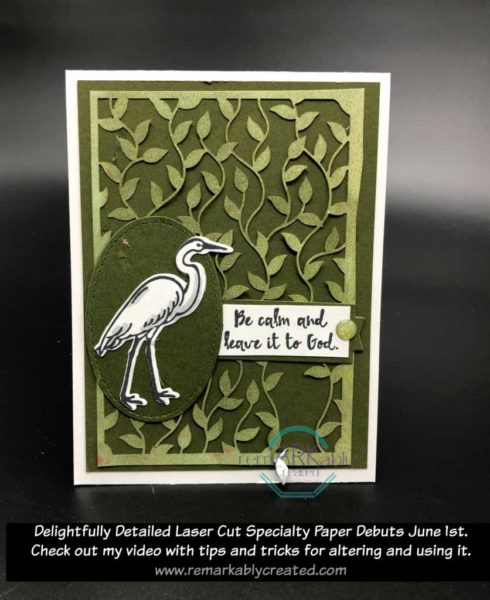 If you are a demonstrator stopping by I have a few of the Stampin' UP! vinyl logos for sale HERE