One of the joys for me of being a demonstrator is being an upline. Watching team members grow, reach goals, build relationships, craft and create.
My life is touched by every member.
The other day I put some happy mail out to some in my directline and welcoming new members in all levels of our team.
The Best Decision stamp set seen here is a now retired demonstrator only exclusive set. I have a few in my recognition cabinet and have been rewarding members of my directline with them.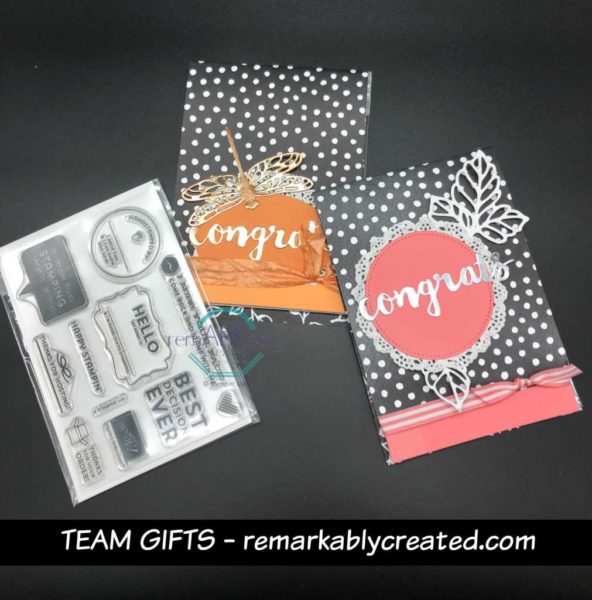 My friend Debbie Adams does engraving and great work. Here are some bone folders she did with the team logo ready for new team members.