I am honored and excited to by blog hopping tonight with Kylie Bertucci's Crazy Crafters.
I am however also a little nervous as the CASE me. It's not the case'ing – anything on my blog can always be copied without permission but it's the thought that someone would actually want to.
For my project I have a sweet sample featuring lots of things I love – brusho, watercolor pencils, ribbon, metallic foil papers, embossing and flowers.
The Blossoming Basket is part of a bundle available as a Level 2 choice with a minimum $100 (US) purchase until March 31st. It includes thr pretty basket weave dynamic texture embossing folder.
The flowers were colored with brusho and the white water color pencil added the addition color.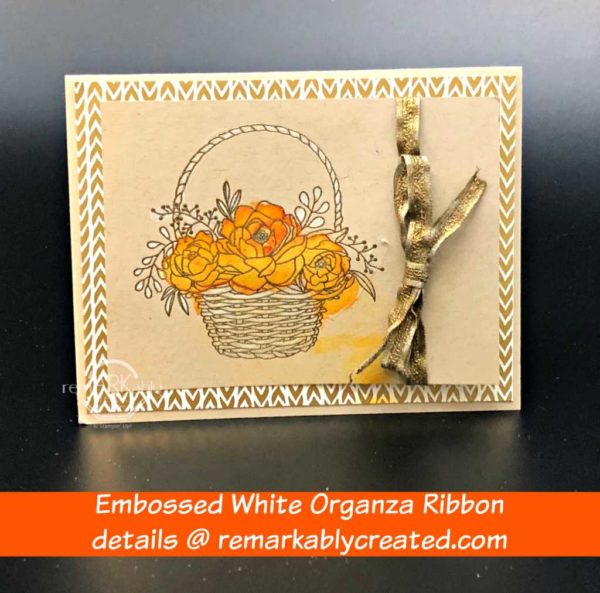 Each month I provide my customers with a customer appreciation gift for shopping with me and last month I featured the White Organza ribbon. Embossing the ribbon as you see on the card is just one way to alter it.
Below are 5 more ideas I shared to inspire my customers. I hope it inspires you to. I love white ribbon – so many possibilities.
thanks for stopping by no hop on over to visit this amazing talented demonstrators.
And thanks Crazy Crafters for allowing me to craft with you!