Welcome to day #6 of my 14 days of Love & Valentines. Today I have a sweet Valentine and two bonus ideas for you.
But first let's announce our Day #5 Winner – Phyllis Sinclair
Remember each day through February 14th I am giving away a fun snail leash and full snail cartridge.
To have a chance to win simply add a comment to this blog post.
Die cut or punch 3-4 of the same images and be ready to create some beautiful layered embossed images creating a faux metal look and stunning focal points for your handmade cards, frame art pieces, even scrapbook pages.
This technique is fun, easy and the video includes a fun bonus idea for altering the clear faceted gems.
Here is the finished Valentine box of chocolates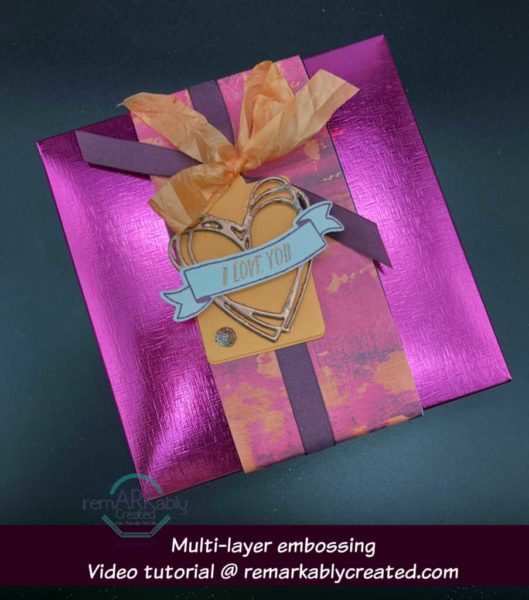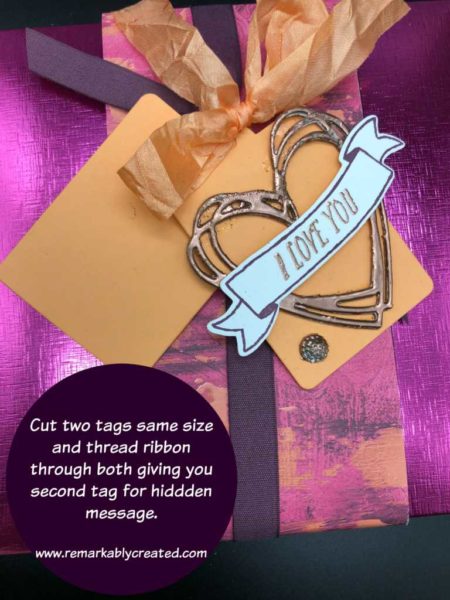 Because many times I am creating just to create for experimentation, joy I do not always have a greeting or end goal in mind for the project. This card here I just love but
am stumped as to the greeting. Any suggestions??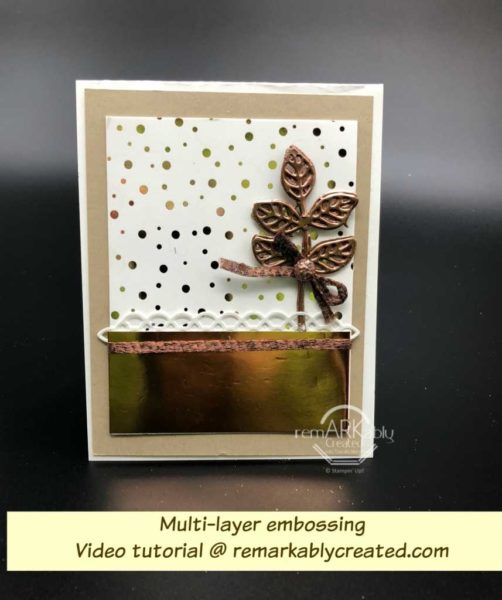 The crosses in the beautiful Hold on to Hope bundle are perfect for this technique. I love this bundle and can't wait to play with more samples.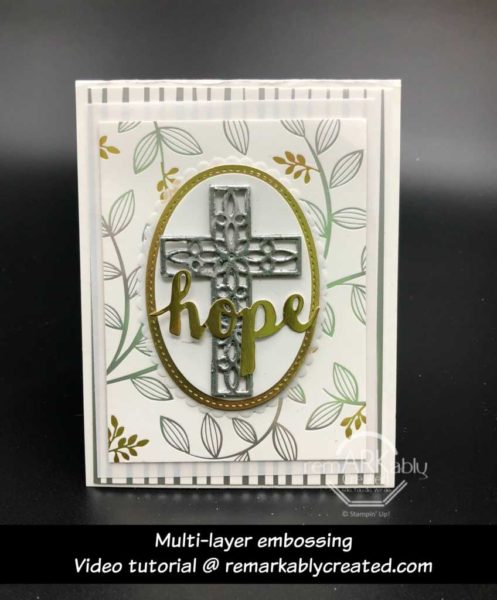 And here is a close up of the elements on all 3 projects. Hope you have a go at creating some beautiful multi layered embossing pieces for your next project.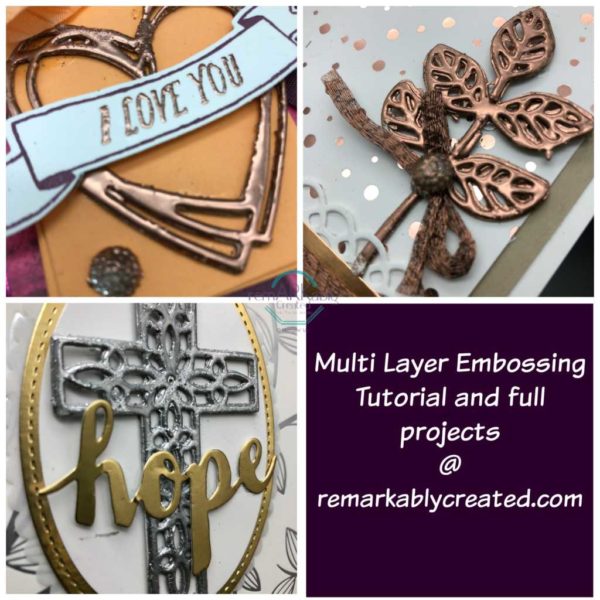 All supplies except the new Sale-a-bration products are shown below and can ordered anytime just by clicking on them.
BUT WAIT..
Before ordering
1. You could get $125 in product of your choice plus two FREE stamp sets for just $99 with free shipping when you join my team this month – then always save 20% on personal purchases, earn some extra income or even build a business – there is no obligation and what you do with the kit after joining is up to you. I am here to help you no matter your choice.
OR
2. You can select FREE sale-a-bration products with orders of $50, $100, $150 and more
OR
3. You can select FREE sale-a-bration products with purchases of $50 or more and EARN bonus host dollars on personal purchases or collected orders of $250 or more.
Sale-a-bration is in full swing – let me help you maximize your spending power today. Contact me for help with any of these great options.