Who doesn't love a good sale, a Black Friday sale, a Thanksgiving sale?
And when that sale is on high quality craft products you love it's even better.
Welcome to the Party! Stampin' UP!s week long Online Extravaganza!
Mark your calendar and come party with me for Blog Giveaways, Tutorials, Random drawings and more….

Stampin' UP!'s week long Online Extravaganza kicks off November 20th with select stamps at 20% off all day on the 20th.
With the busyness of the upcoming Holiday I wanted to share now so that you can plan ahead.
One of the Thanksgiving rituals for many at our family get together on Thanksgiving is pouring over the Black Friday ads planning their Black Friday shopping.
(Not me – I'm the one at home relaxing and stamping and shopping online with Stampin' UP!).
SEE all items on Sale November 20-26 here in this FLYER and Below with easy shopping links
SALE FLYER – Item List Flyer US (1)
THEN CHECK BACK for details on the FLASH SALE SU will end with a BANG!
USE this HANDY SHOPPING LIST to PLAN YOUR PURCHASES – janetshoppinglist
Answers to Questions
1. You may add other sale items to the November 20th sale stamps ON the 20th
2. You may add any regular priced annual and holiday catalog product to an order
3. You may add clearance items to any order
4. Orders of $150 or more earn host rewards (Any my customer gifts)
5. Any sale items can be added to a demonstrator starter kit (stretch your spending power)
(I love that i will be saving 20-36% more over and above the posted sale prices WHILE getting full credit for the purchase price towards host rewards & demonstrator perks).
For orders less than $150 USE HOST CODE JKGCB7UR
You may always email your orders to me and still qualify for the gift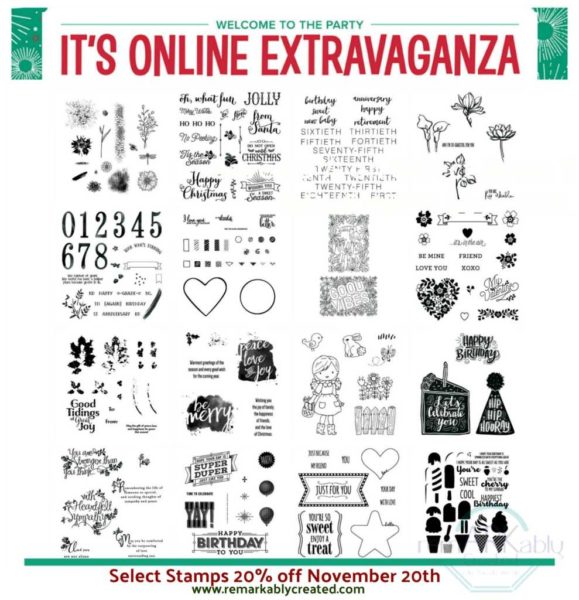 NOVEMBER 20th ONLY SPECIALS – Click to add any to your cart
THESE ITEMS available ON SALE November 20=26th – PRICES SHOWN ARE retails NOT THE SALE – Click on any to see sale price or print flyer above