Stampin' Blends artist quality alcohol markers are here and available to order beginning today November 1st.
These amazingly smooth easy blending markers will make you feel and look like an artist.
Pair these with any of your favorite Stampin' UP! stamp sets to create beautiful colorful images.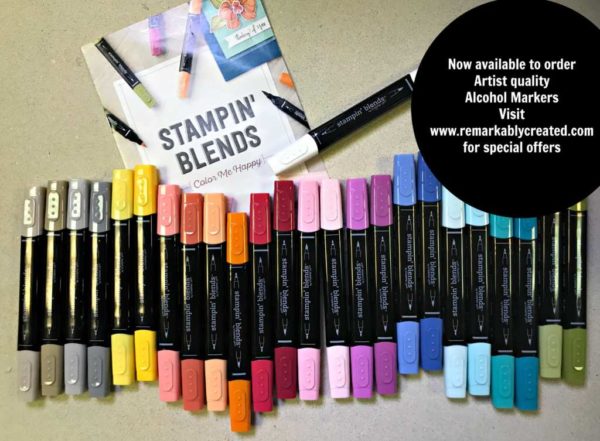 Check out some tips and tricks and how easy they are to use.
Make sure to check back each day this week as we feature Blends each day – skin tones, ornaments, blending and more.
Right Click and save this TIP SHEET to your computer for Blends Success – Tipsforblendssuccess
BLENDS CUSTOMER SPECIALS
1. The BEST DEAL – Click here to see all the details on how to get $125 in Blends for just $99 with FREE shipping. The VERY BEST DEAL!
2. Small Purchase offer – Order $50 – $149 in Blends and receive the 3 specialty blends from me.
(They will ship within 72 hours of your order with the exception of Nov 7-14th while I enjoy Stampin' UP!'s On Stage in Salt Lake City).
3. Big Purchase offer – Purchase $150 in Blends products and receive your choice of 3 Great products as outlined in my newsletter for my customers. Subscribe today.
AND all who order any size order of BLENDS this month will receive bonus PDF tutorials featuring projects colored with the Blends. This will be emailed all month long to you directly in your in box.
*Members of my team will automatically receive these as I post them in the team facebook group and team newsletter.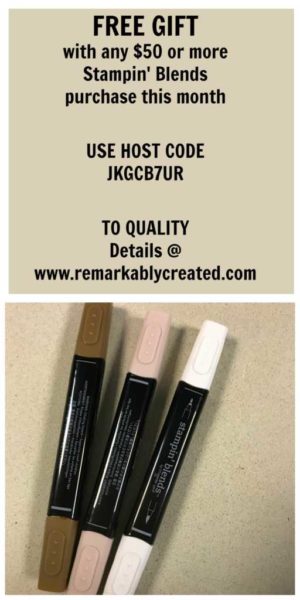 HAPPY Blend-ember!!
Click any link to shop with me
REMEMBER
Orders $50-$149 use host code JKGCB7UR
Order $150 or more no host code needed
Free gifts will ship after order is placed with the exception of November 7-15th while I enjoy On Stage in Salt Lake City!