Thanks for stopping by the RemARKable Ink Big Stampin' UP! Blog Hop. For today's inspiration we give you tags – lots of tags. It's the season of pretty packages and festive tags are just thing to quickly and easily dress up packaging, whether store bought, stamped, crafted.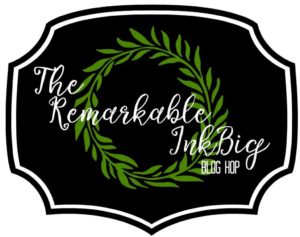 My two variations on the same tag have me singing Burl Ives "Silver & Gold" the song that always opened Rudolph The Red Nosed Reindeer when I was a kid.
Silver and Gold foils, metallics, embossing add an instant festive touch.
For the Gold version I dressed up a beautiful wine bag I received from my friend Stella MacKay.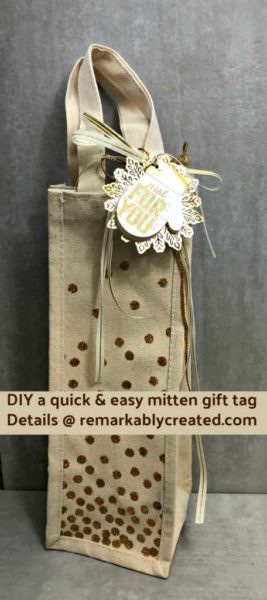 Here is a the tag close up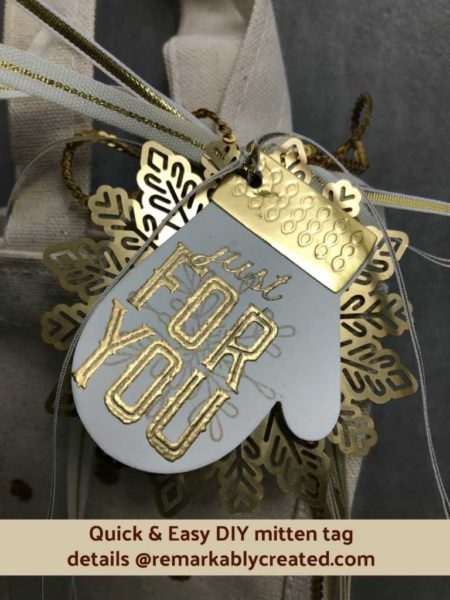 And the silver version which uses the awesome super large Cello Bags and lots of silver themed ribbons & trim
And a close up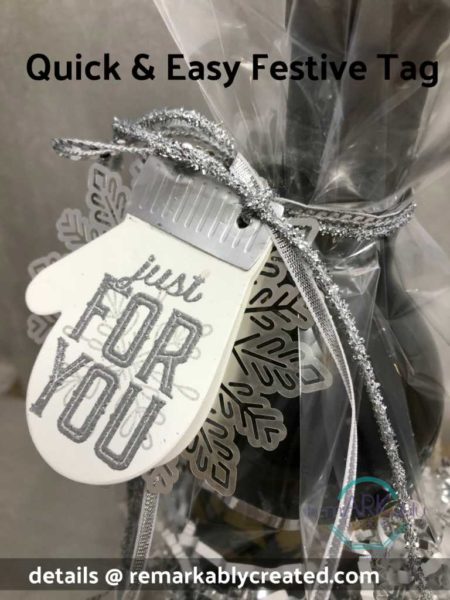 TO turn the mitten into a tag simply place the framelit so the top edge of the framelit is just above the fold on the cardstock.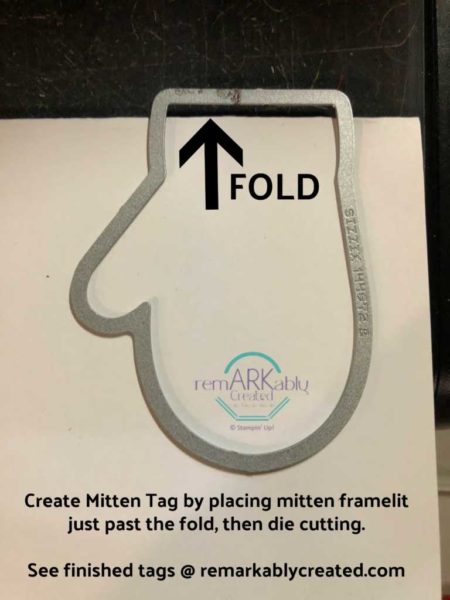 Don't forget as you visit all the blogs on the hop that November 27th (tomorrow) from 12:00am until 11;59pm Mountaintime Stampin' UP! is offering free shipping in all markets.
So make sure to print this handy shopping list to track all your must haves as you blog hop, then contact your demonstrator to spoil yourself and be ready to create the prettiest packages under the tree.
SHOPPING LIST – janetshoppinglist
If you do not have a demonstrator you work with I would love to help you enjoy FREE SHIPPING. You can shop directly ONLINE or by emailing me your order. All customers placing orders each month always receive a special thank you gift.
Now head along to visit all the amazing demonstrators with awesome tags to inspire beautiful holiday packages!
After you are done visiting all the great blogs Remember that November 27th from 12:00am MT until 11:59pm MT Stampin' Up! is offering FREE shipping – click on any of the links below to add them to your cart and spoil yourself a little.