I am having so much fun with Stampin' Blends.
My crafty heart is happy that I can use them on more than just cardstock.
I love arts & crafts that go beyond cardmaking and the blends do just that.
For these ceramic ornaments no special products are needed for the Blends to work. Simply stamp with memento black ink and color.
No sealing needed.
Anything you add after coloring is optional. I added enamel dots, glitter, fine tip glue to some of them for fun and embellishing but none of the ornaments seen here are sealed.
Check out the video below to see just how easy it is.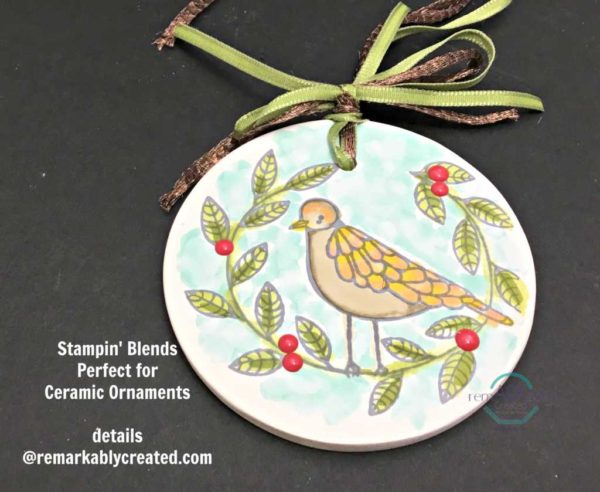 Oh SO easy – trust me – check it out.
Ceramic Ornament – Oriental Trading Company – See the HERE
Ceramic Coasters – Oriental Trading Company – See them Here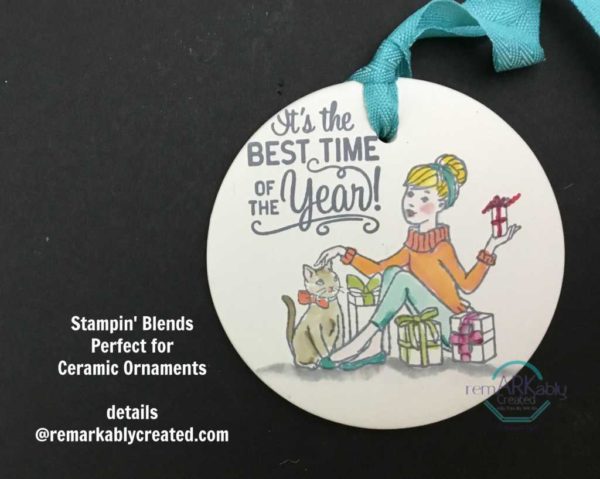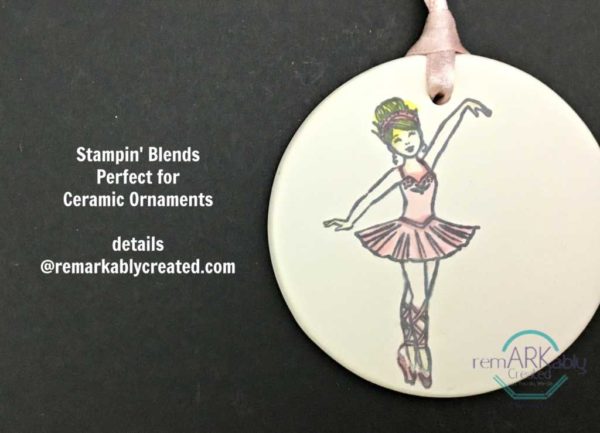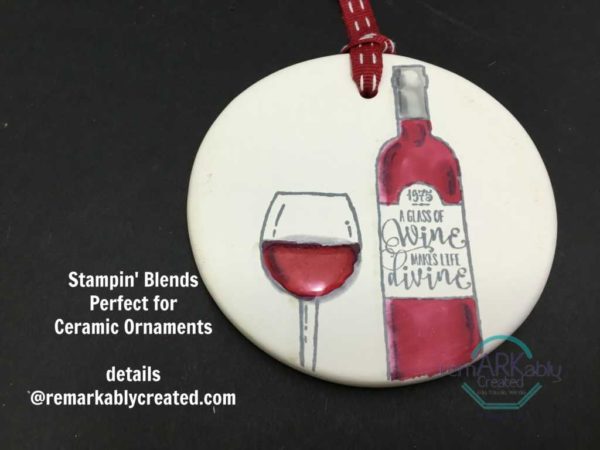 BLENDS CUSTOMER SPECIALS1. The BEST DEAL – Click here to see all the details on how to get $125 in Blends for just $99 with FREE shipping. The VERY BEST DEAL! 2. Small Purchase offer – Order $50 – $149 in Blends and receive the 3 specialty blends from me.
(They will ship within 72 hours of your order with the exception of Nov 7-14th while I enjoy Stampin' UP!'s On Stage in Salt Lake City).
3. Big Purchase offer – Purchase $150 in Blends products and receive your choice of 3 Great products as outlined in my newsletter for my customers. Subscribe today. AND all who order any size order of BLENDS this month will receive bonus PDF tutorials featuring projects colored with the Blends. This will be emailed all month long to you directly in your in box.
*Members of my team will automatically receive these as I post them in the team facebook group and team newsletter.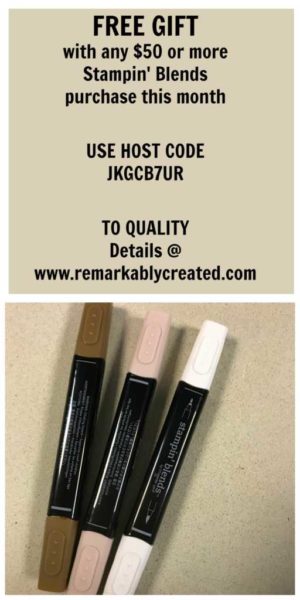 HAPPY Blend-ember!!
Click any link to shop with me
REMEMBER
Orders $50-$149 use host code JKGCB7UR
Order $150 or more no host code needed
Free gifts will ship after order is placed with the exception of November 7-15th while I enjoy On Stage in Salt Lake City!