Welcome to Day #2 of my "Gate Week" a daily dose of Detailed Gate Thinlit Ideas.
This gate is so much more than a spooky Halloween gate and today's ideas – 2 variations on a gift card holder have nothing at all to do with Halloween.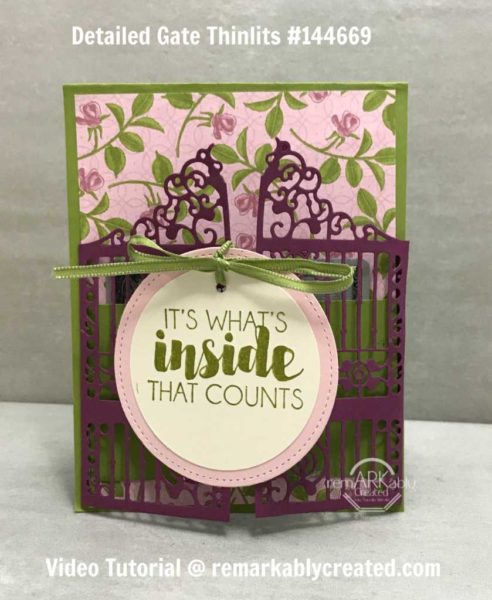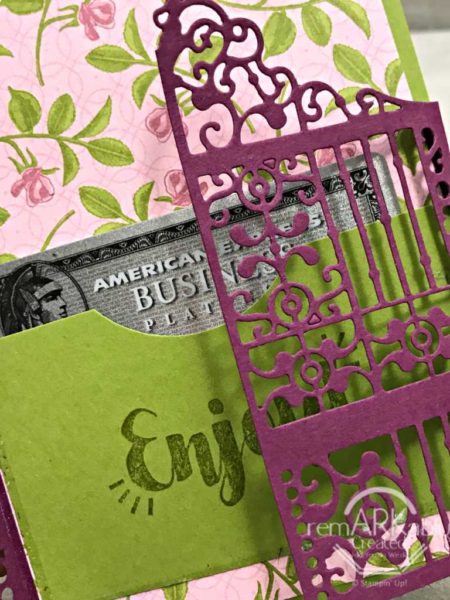 Here is a short Video for Today's project
And here is a Holiday altnerative idea for you.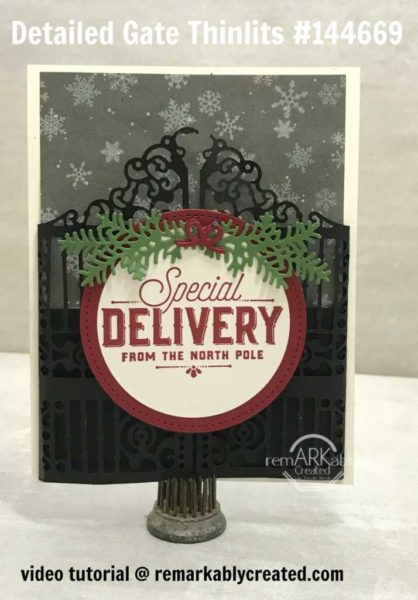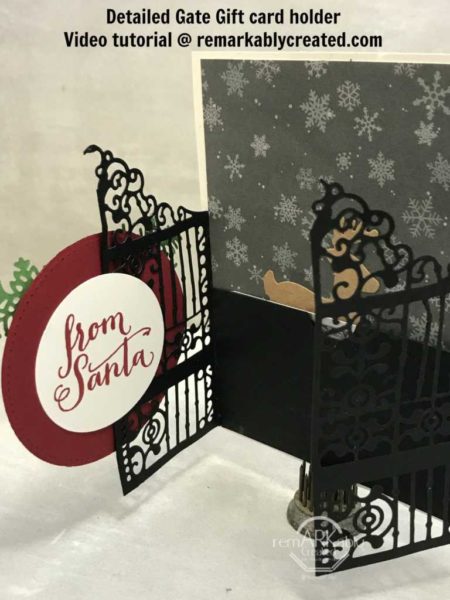 You can see DAY 1's Detailed Gate Thinlit Project HERE
And if there is your first visit here is my video of basic Detailed Gate Tips
For your chance to win the Detailed Gate Thinlits simply leave a comment on any or all posts during DETAILED GATE WEEK.
Winner announced on September 15th here on my blog.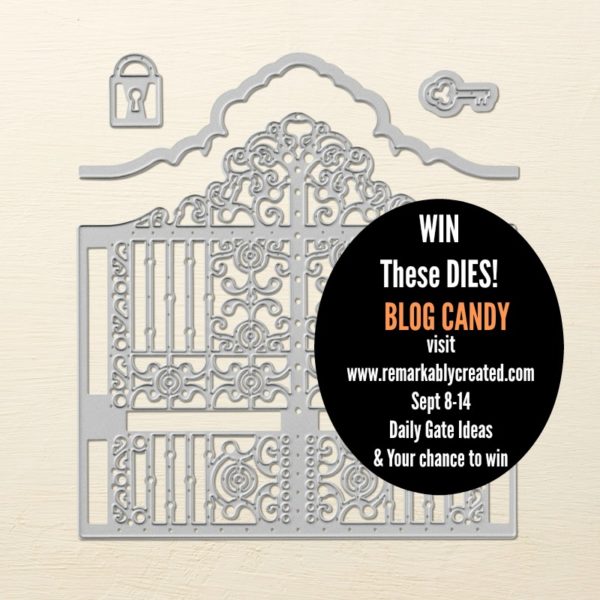 Spoil yourself and support Hurricane victims this month – 25% of my sales this month are being donated.
Click on any image to add it to your cart and shop