Have you seen the 2017 Stampin' UP! Holiday catalog?
If so then you know how exciting it is.
If not then you need to get your hands on a copy.
If you live in the US and do not have a demonstrator you work with I would love to provide you with a complimentary copy.
Simply request one today.
After seeing all the amazing ideas on our blog hop you will be glad you have one so that you can order all the must have's our ideas create!
Use this Handy Shopping List as you hop to keep track of those "must haves" and remember if those must haves top $99 – consider our "I WANT IT ALL"
starter kit – $125 in product of your choice for just $99 with free shipping and a chance to save an additional 20% enjoying BOTH customer and demonstrator perks!!!
SHOPPING LIST – newcatalogshoppinglist
So on with the HOP – this hop all participants were challenged to use product from the Holiday catalog on projects that have nothing to do with the Holidays!
Come see what we've created….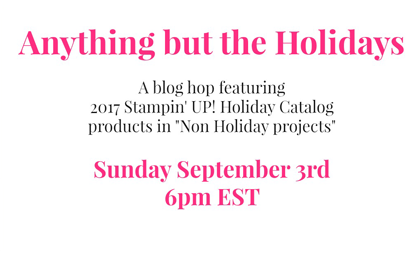 For my projects I chose to play with the Detailed Gate Thinlit – This amazing thinlit while paired with a set that leads you to think it's only for Halloween is one I am finding so many more creative opportunities than just Halloween.
It is available alone or with the coordinating stamp set. You can contact me to order or simply click on either image to order online.
Check out these tips for using the Detailed Gate thinlits and some fun ideas for using just pieces of the gate.
For my first card I used just the center of the gate to create a silver element for this wedding card.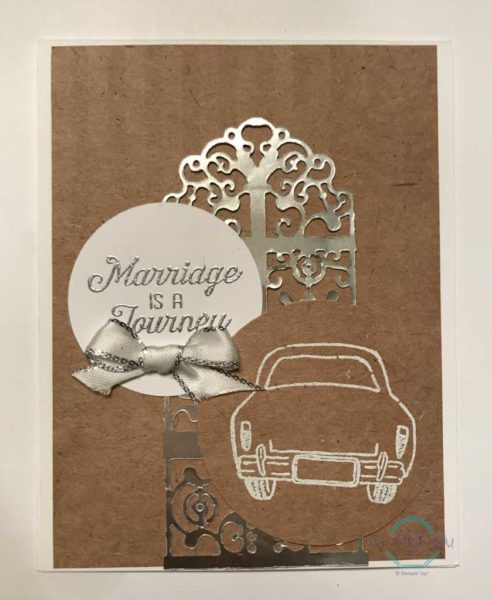 And for a second variation that has nothing to do with Halloween I had to play with the cat punch. Here is a fun welcome to the neighborhood card.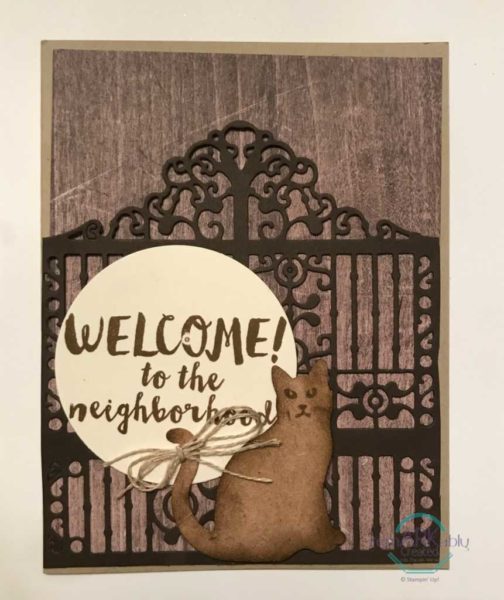 No head on out to hop between these blogs of amazing demonstrators who I know will you to think outside the box with our amazing 2017 Holiday Catalog.