Welcome back to our Holiday catalog product spotlight week where we are shining the light on great products from the back of the 2017 Holiday Catalog – products perfect for fall, halloween but also versatile with many out of the box ways to use.
Never assume just because something is in the "fall aisle" or "halloween aisle" that, that is all it can be used.
Applying a twist on products you invest in to craft with ups their value!
Enjoy today's projects as we focus on the Test Tubes! And no you are not in Chemistry class!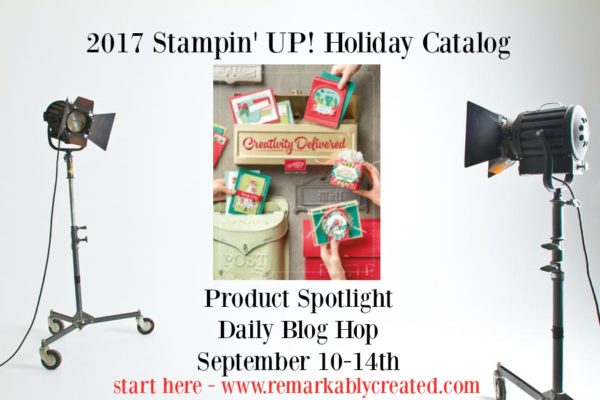 I have two fun Test Tube crafts for you – a Caramel Apple Kit and a Christmas "green" gift holder.
Here are the video tips for the projects:

This "sweet" project is a mini personal caramel apple kit – using caramel bits from the baking aisle, fall themed sprinkles and a lollipop stick.
Yummy!!!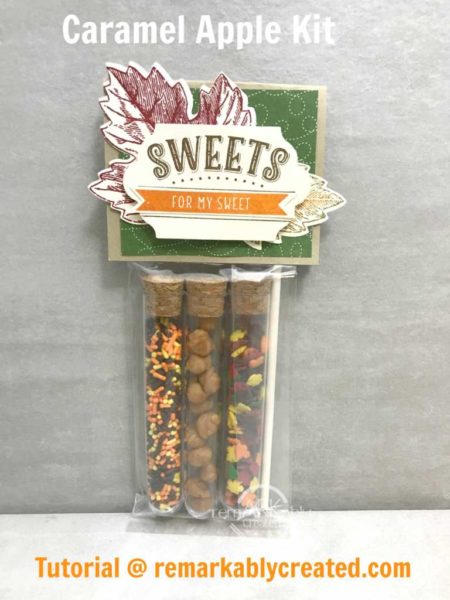 This gift is the gift my nephews will receive this year – who doesn't like cash – especially young kids. I am so happy I found a cute use for the pine boughs. They had me stumped other than as embellishments on packages and while this is sort of a package it feels like an out of box idea to me.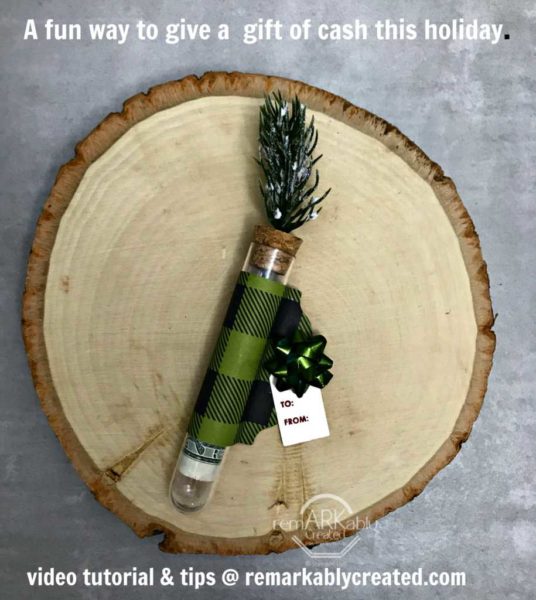 Hop on Over to Joanne's blog =Click HERE
Coming from Joanne's? Then hop on over to Missy's Blog – click HERE
Thanks for visiting and don't forget
1. If you do not have a demonstrator you work with request your complimentary Holiday and/or Annual Stampin' Up! catalog today
2. You can shop online any time for any of the products by clicking HERE or clicking on any of the images below. 25% of my sales in September is being donated to local charities supporting hurricane Harvey & Irma victim.
3. Anytime your order is close to $99 or over – consider the best deal going – $125 in product for just $99 with FREE SHIPPING & a future minimum 20% savings on purchases