Just 17 more days until the launch of the Holiday catalog for the public's shopping pleasure!
To inspire you and to tempt you as demonstrators we have been enjoying early shopping from the catalog.
Join myself and fellow demonstrators as we share some great projects from the 2017 Holiday Catalog.
Remember if you do not have a demonstrator you work with and would like a copy of this catalog simply contact me.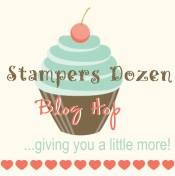 For my project I chose to work with the Santa's Suit bundle because it not only gave me a chance to work with favorite accessory this season, embossing paste. But it also inspired yet another idea for using it. To create dimension on Santa's hair and hat. If you are not familiar with embossing paste and its many possibilities you can check it out here in this video I did for a post last week. So many ways to use this wonderful product.
For my card I added a drop or two of smoky slate to a small bit of embossing paste to give it a gray brick look, then used a small paint brush to add plain white embossing paste to Santa's hair and hat. I just love how happy he looks in his jammies headed off for a long nights rest.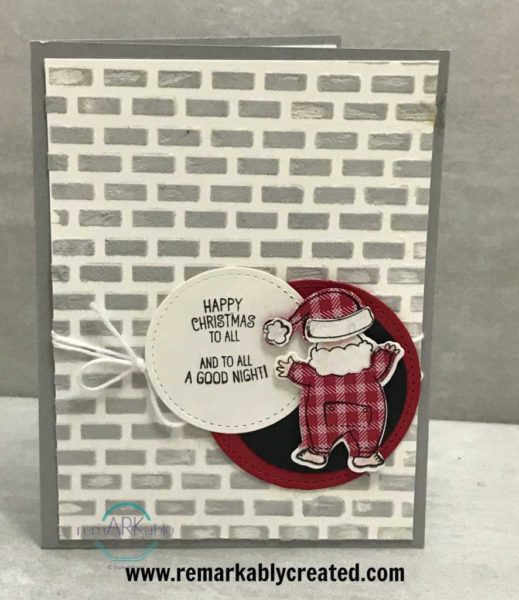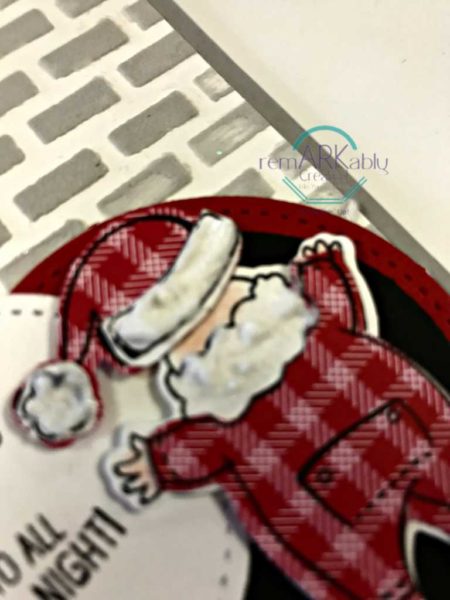 Now head of to see what inspiring projects Jodi Reinert has for you

If you are headed in the reverse direction head over to Patty Chenail's blog to see what holiday catalog inspiration she has for you.