Welcome to the Stampers Dozen Monthly Blog Hop or Blog Tour depending on how you know it.
For this months hop we have some amazing sneak peek samples to tempt you and get you excited for the new catalog that debuts in 17 days!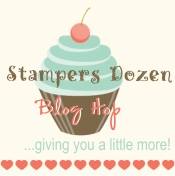 For my enticing sample I snuck in several sneak peeks for you.
1. In Colors
2. Seasonal Layers Thinlits
3. Lovely Inside and Out Bundle
4. New Ribbon
The sweet simple scallop border is created using a die in the Seasonal Layers thinlits – seriously this bundle is worth purchasing JUSt FOR THIS alone.
For the color combination you have Lemon Lime Twist & Berry Blast two of the new 2017-19 In Colors with a splash of basic black.
The Sentiment HUGS and the stamp images are from the cost saving bundle Lovely Inside & Out
And the final touch the sweet little bow is the new coordinating Lemon Lime Twist ribbon.
My IN COLOR clubs, IN COLOR product shares and 4 other product shares debut May 26th
Also I have new catalogs in the house ready to ship. If you do not have a demonstrator you work with I would love to provide you with a copy of this amazing catalog that does double duty as an idea book.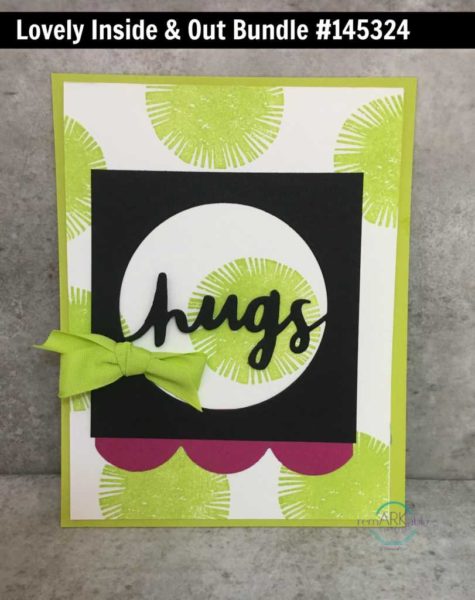 Now Hop on Over to Kristin Kortonick to see what sneak peek she has to tempt you with. Simply click HERE
If you are going in reverse order head over to see Patty Chenail and her amazing sneak peek. simply click HERE