Welcome to our RemARKably Creative blog tour. Thanks for stopping by we look forward to inspiring you.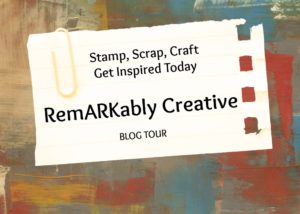 We chooses our themes months in advance to allow us to plan but the theme is also not mandatory because we want to make it easy for new demonstrators and bloggers to hop on our blog tour in any given month. When we picked the Urban Underground as our focus we had no clue it would be so wildly popular on the Retiring List and that many of the products in the suite would be sold out.
So while you may not be able to purchase some of the products in the suite for those who have these products you will find great ideas for using them and for those who don't have it I snuck in a few sneak peeks of new products and reminder of a carrying over product that will no longer be available at a 10% savings.
Card #1 features a sneak peek – the Lovely Friends Stamp set. This amazing 23 piece stamp set has a little bit of everything – what I am calling "BAGS" Big A** Greetings, two step stamping, images to use with a new punch and inside out greetings (greetings fot the front of the card and coordinating sentiments for the inside of the card
I love quickly the big greeting allows you to create a clean and simple card.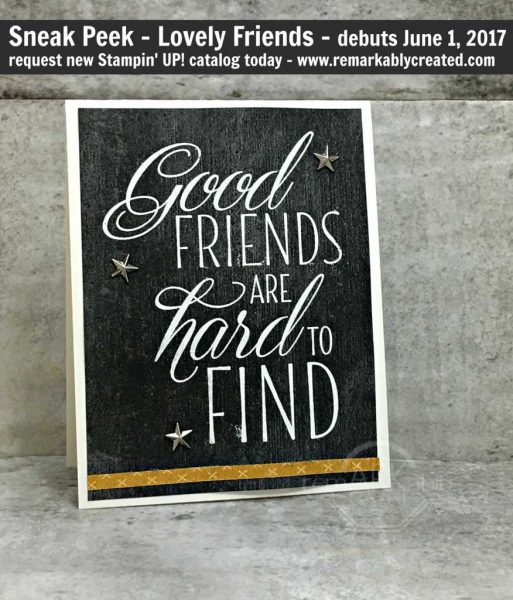 Card #2 includes the timely reminder. The detailed dragonfly stamp set is currently available as a cost saving bundle and while the stamps and framelits will be available in the new catalog they will not longer be bundled at 10% off. So if you enjoy saving money add these to an order before June 1st.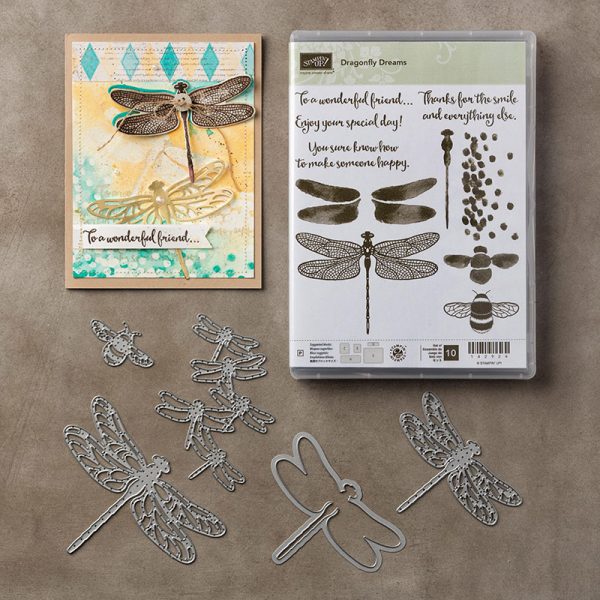 the sneak peek on this card is the Eastern Gold Vinyl Stickers these will be available in May as part of the early release of the Eastern Palace Suite. You are so going to love the products in this suite.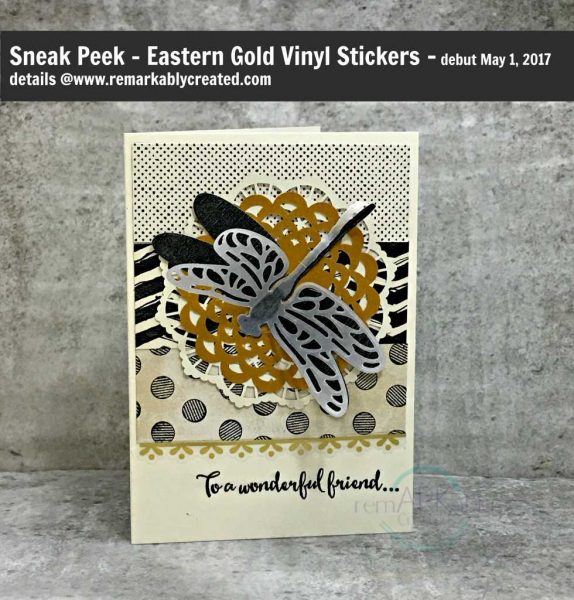 Check it out all of these other inspiring blogs by click on the links here.
Again thanks for visiting!