At On Stage recently I was handed this cute box with not contact info so no one to give credit for or thank. I had so much fun recreating it and I know it's going to be a hit at my classes. The possibilities are endless. Check back tomorrow for my Sneak Peek Sunday for more variations or check the video out to see them sooner!
To Follow ALong with the Video grab the following supplies:
One Piece of 12″ x 12″ cardstock
One Piece of 8.5″ x 11″ cardstock – same color
One Piece 6″ x 6″ piece of designer paper
Stampin' Trimmer
Bone Folder
Snips
Tear & Tape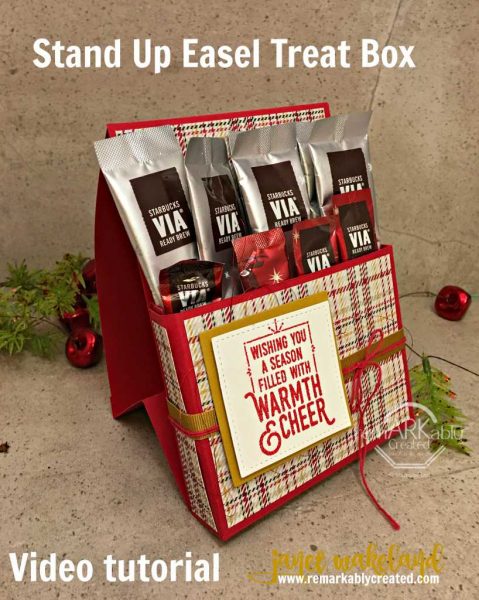 Tutorial with a few sneak peeks thrown in!!
And here are the dimensions in case you missed them in the video