Wow hard to believe that kids are back in school, the Holiday catalog debuts in 5 days and it's candy season!
I mean who doesn't love shelves and shelves full of bite size candies. Just the colors and the packaging alone are "eye candy".
Beginning today through September 1st I will be sharing a daily video tutorial for treats that can also be favors as well as non candy treat ideas and non Halloween alternatives for the tutorials.
Then join me on September 1st on my RemARKably Created Facebook page where the treats will be part of the many door prizes given away during my 11 hour Holiday Launch party 6am-11pm  –  New Product Giveaway, project give aways, special class announcements and offers, great ideas, catalog tours and oh so much more.
Watch how easy and quick..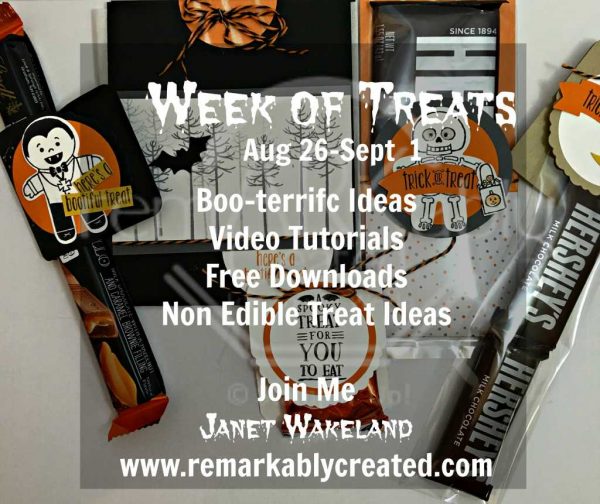 See you Tomorrow – Happy Creating and Shopping