It's that time of the month this time the Stampers Dozen are shaking things up as we focus on shaker projects. I am just as excited as I hope you are to see all the ways to make projects shake, all the different "shaker" pieces, and the sheer variety of product that will be used to pull this theme off.
For my project I used the Good vibes project life accessory pack and I seriously can't believe that I purchased this and didn't give it any attention or love. When I think about the love affair I am having with copper – I mean how did I miss the copper elements in this pack?? Sigh… Not enough hours in the day to play as much as a I want AND this is my full time job. I think I need to tell the boss I'm signing up for overtime. I wonder what other amazing products I not given enough time to.
Below the sample is a video with assembly and a tip for dimensionalizing the umbrella. No dimensionalizing is not a real word by us crafters have our own unique language. You know it's true.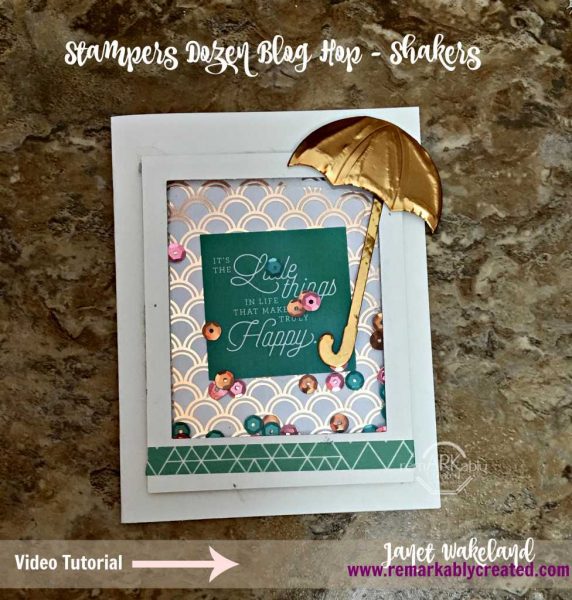 HOW Did I make it??

Check out Kristin's Shakin' UP! project

If you hopping along in reverse order head on over to Patty's blog to see how she is shakin' it up!
Happy Shopping and Shaking it Up!