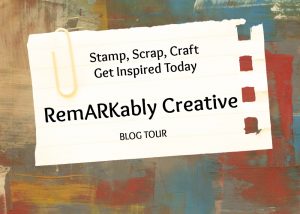 Third Sunday of the month means it's time for the RemARKably Created Blog Tour and I hope you are ready to be inspired with awesome creativity and sneak peeks of the 2016 Holiday Catalog.
Here's the cover – hopefully you have one on the way to you or one has already arrived. If you do not have a demonstrator you work with and do not have a copy of this catalog any of us on the tour can help simple ask. You will want this 56 page catalog of fabulousness
Just look at the new product it contains (plus 3 embossing folders I missed on the list!)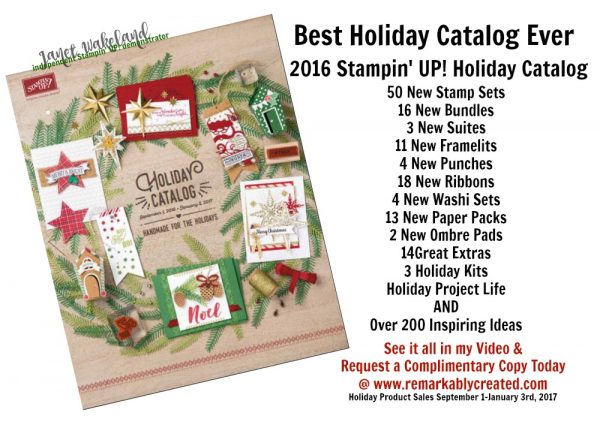 For my project  picked one of my favorite bundles – the Cookie Cutter Bundle. This sweet cost savings bundle includes a Gingerbread Builder Punch & Holiday Cooke Cutter set BUT wait it also has a coordinating Halloween Cookie set to add extra value to the bundle.
I used the fun bear stamp image to create some bags for baby gifts. I have had 3 friends recently become grandma's or great grandma's of sweet little baby girls.
But I had to create a baby boy version as well and will just have to hope for a new mom or grandma of a baby boy to give it to.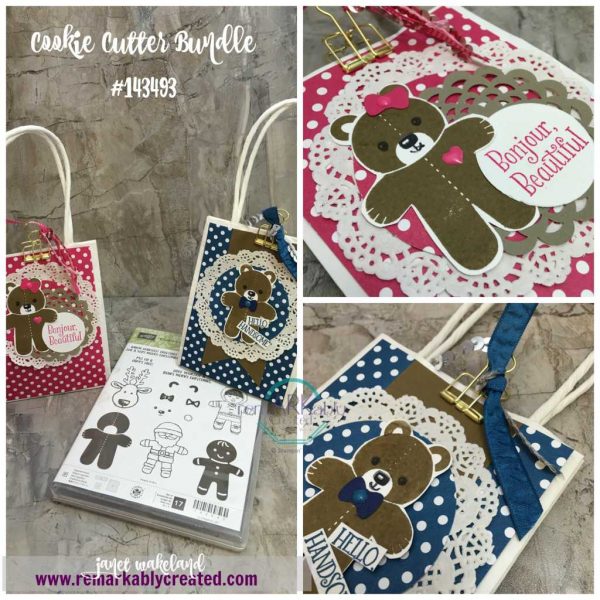 The little white gift bags (they are about  5″ x 4″ were found at our local craft store, are white and easily embellished and kept closed with our gold clips.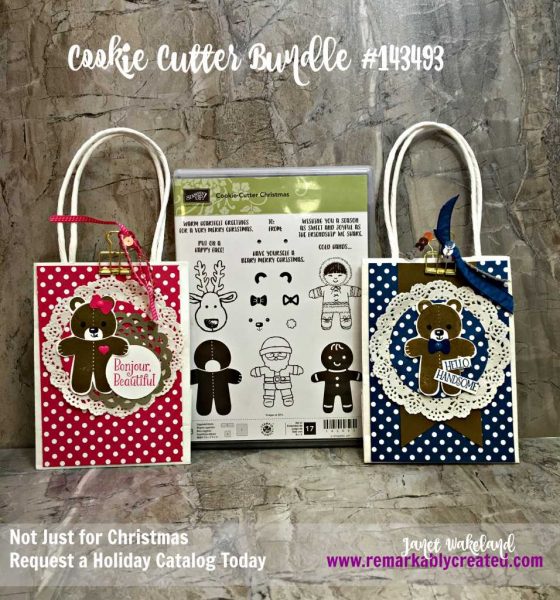 Am I the only one who loves punches but really don't care for the mess builder punches can make on my work surface??? Well if you are like me here is a bonus tip for you.
Thanks for stopping by now head on over to Mary Jo to see what she has crafted up for us.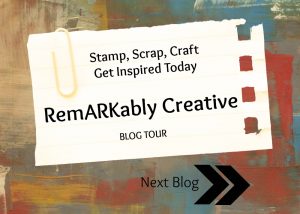 Here are all the links for the tour..
The Cookie Cutter Bundle Debuts September 1st in the meantime you can fulfill a need to shop with these items used from the current annual catalog:
Happy Shopping.