I found this wonderful advent calendar at Hobby Lobby about a month ago and finally got around to putting it together. I knew when I saw it that I would be using the Hello December Project life kit it was just a matter of making it happen – before December 1. Score!
The box came preassembled just as you see here.
I kept the decor simple. The advent calendars I grew up with as a child in Germany were small flat calendars with a tiny piece of chocolate for each day.
Somewhere advent calendars morphed into these elaborate toy filled masterpieces.  While you could easily put a small toy in these 2×2 boxes, they can also hold
a slip of paper with an activity a day  – one of my favorite advent ideas and if my own kids had not been raised with the same traditional german chocolate advent
calendars I was that's the tradition I would start.
I have also seen daily thoughts, daily photos, daily scripture, daily prayers.
So many possibilities.
What do you put your advent calendar?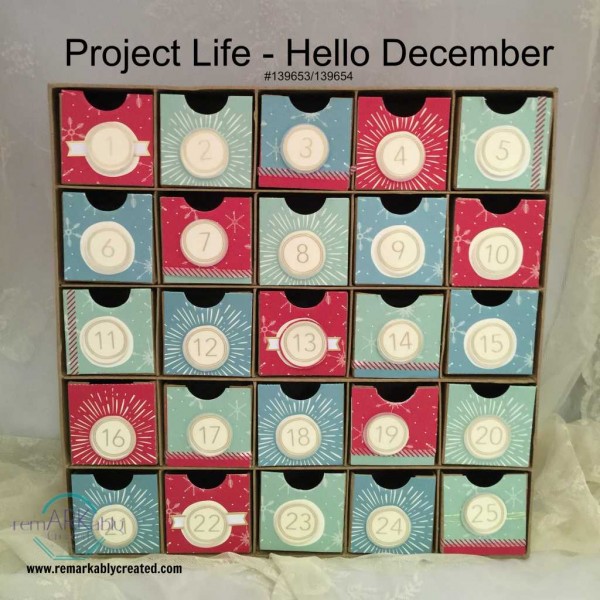 Here is a quick video with some assembly tips using the Project Life Hello December 2015 Holiday Kit and Accessory Kit (Click below to order)