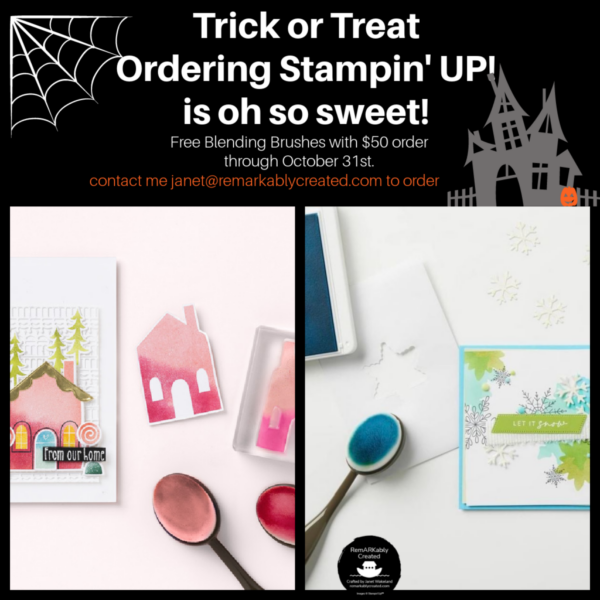 Trick or Treat Ordering Stampin' UP! is Oh So Sweet
Check my newsletter for full details of :
1. My Halloween Special
2. Preordering the New Fitting Florets products available to the public November 1st.
3. 20 New PDF Tutorials to download.
Prefer to just simply shop online and not wanting the Fitting Florets products – shop here
Prefer to Have me enter your order -email me with your address Credit Card or email for paypal. janet@remarkablycreated.com
Prefer to shop with Money orders – email me – janet@remarkablycreated.com
*May not be combined with any Stampin' UP! offer or my personal offers.
Offer includes Blending Brushes and Link to video with tips for use.
Private offer by Janet Wakeland – independent demonstrator.
The Framed & Festive Stamp Set, Desginer Paper and Embellilshments are While Supplies last beginning NOvember 1st.
a great reason to preorder so I can make sure you get them for your craft stash!