Pretty Medallion Background stamp tips and ideas.
The Pretty medallion background stamp is sized to cover a 4.25 x 5.5 inch piece of cardstock.
But it's large size doesn't limit it's creative potential.
This video will give you some tips for using this larger stamp and below I have 3 finised ideas with more coming.

Here are a finished card samples to inspire.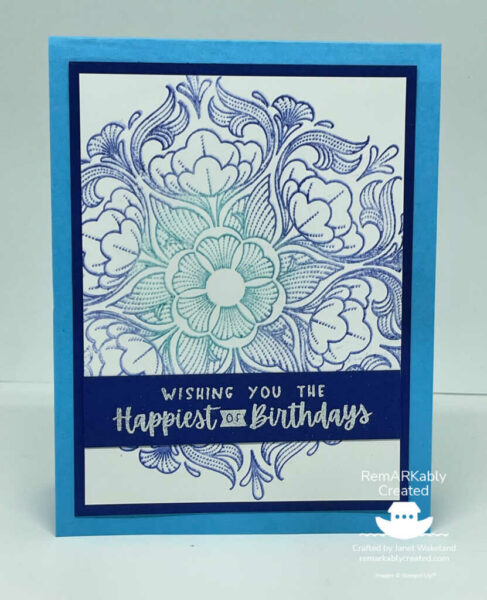 This sample gives you another idea not mentioned in the video. For this card I asked my favorite question "I wonder what would happen if…"
I painted the stamp with Snowfall Accents puff paint. A great first try and I can't wait to experiment more with this idea.
*Snowfall Accents puff paint needs to be heated using a heat tool to get it to rise up and provide texture as seen.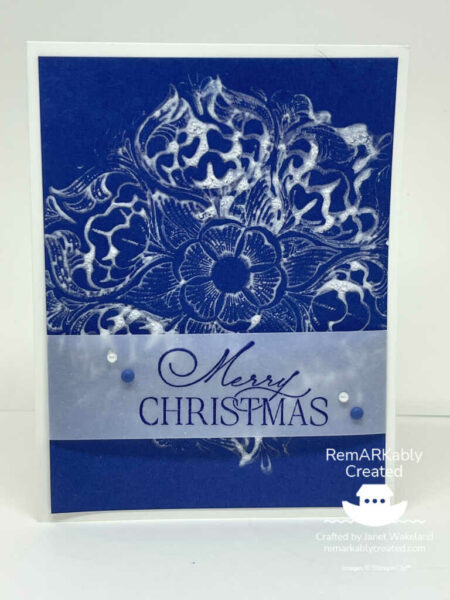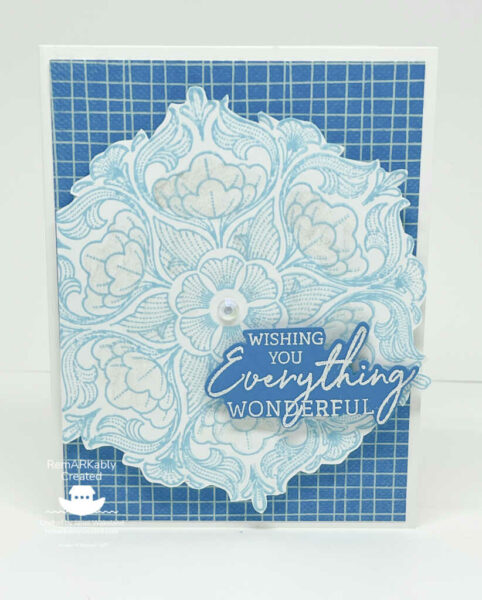 Ohhh the possibilities.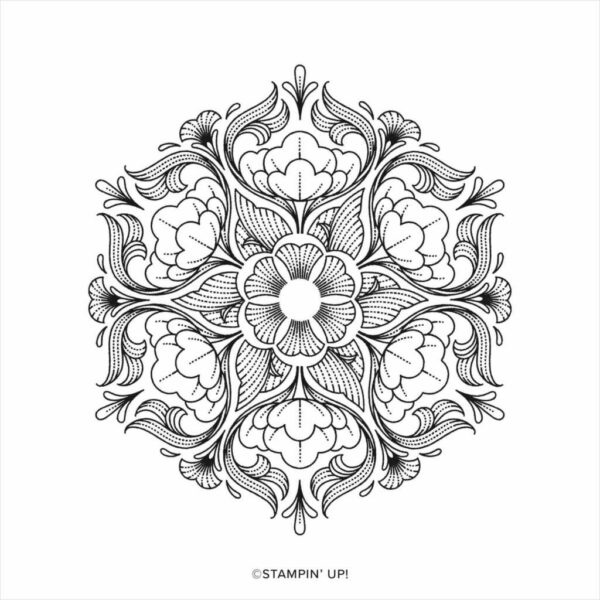 Shop the exclusive products HERE
*Host code appreciated but not required for customer rewards from me – R7QJTYHE
*Don't want to shop online or need help ordering? Email me janet@remarkablycreated.com
Request a catalog if you live in the US and don't have a demonstrator your work actively with – janet@remarkablycreated.com
Subscribe to my newsletter with 20-40+ Free PDF tutorials each month