You're invited to a FREE online day of crafting with new Stampin'UP! products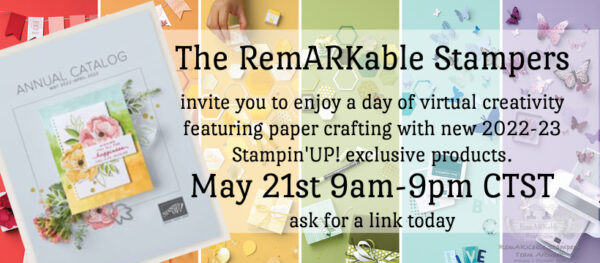 Come join us for a day of inspiration featuring products from the new 2022-23 Stampin' UP! Catalog.
You'll experience
1. Virtual presentations
2. Virtual displays
3. Opportunities to win new product
4. Fun
5. Access to past events presentations, dispalys and tutorials.
And since the event is on Facebook you can drop by as your time allows and never miss a thing.
Event is hosted by the RemARKable Stampers.
Please note this event is not open to current demonstrators who are not part of the RemARKable stampers.
If you are a demonstrator looking for inspiration, events to attend message me.