Wishing all the January Baby's a Happy Birthday!
Did you know that as a demonstrator if you are my customer you receive FREE shipping on an order placed during your birthday month?
Just one of the ways I like to treat and spoil my customers.
Others ways I can treat and spoil my customers:
1. Customer newsletter with 40+ PDF tutorials
2. Monthly gift for purchases without a tedious loyalty chart/card program – simply order
3. Options for ordering -directly online, by email, by phone, by text, by messenger -what ever works best for you
4. Complimentary Stampin' UP! annual catalogs and seasonal catalogs
5. Virtual Events
6. Give Aways
7. Personal sales offers randomly during the year
8. 24+ years of experience paper crafting to help you with your crafting needs
9. My RemARKable VIP facebook group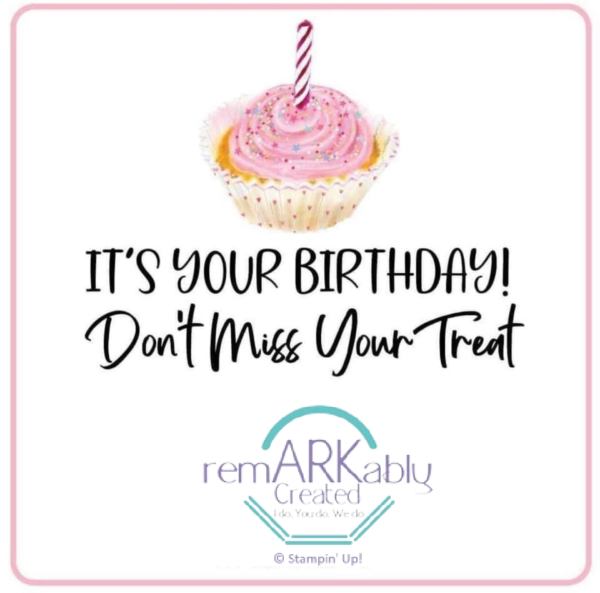 IF you live in the US and do not have a demonstrator you work with contact me today janet@remarkablycreated.com to be added to my mailing list and to request the latest catalogs.