This is an updated version of a prayer I posted on Thanksgiving 2013.
********
Dear Heavenly Father
Today As we pause to give thanks the media and others make a fuss over stores opening, workers working and shoppers shopping. Lord you know working on a holiday is nothing new for so many.
Today the mills, factories & plants that formed the backbone of our country will be open just as they have always been – 24 hours a day 7 day a week. Members of our own family have worked in them.
Today many will travel to see loved ones and be able to do so thanks to pilots, airline staff, bus drivers, train conductors, employees at open gas stations and hotels open for road weary travelers. And for those driving road side assistance will be available and roads will be maintained should bad weather cover the roads with snow and ice.
Today hospitals will be staffed and patients in hospitals and homes will be cared for by loving dedicated nurses and should emergencies arise physicians will be there on Thanksgiving working to restore health or deliver new life.
Today police, fire fighters and EMT's will proudly serve and protect.
Today many will continue a tradition of watching the Macy's Parade or snoozing in front of an NFL game after a great meal and be able to do so because someone is working the TV station, the parade, the stadium.
Today TV stations, radio stations and newspapers will deliver news and entertainment.
Today someone in America will forget the rolls or dressing or oil or milk and a store will be open to meet their needs
Today shelters will be open and many kitchens will feed the less fortunate of us because someone did not take Thanksgiving off.
Today restaurants will be open and many who might otherwise eat in the quiet of their home will find fellowship.
Today our soldiers will guard gates to military posts and guard our freedom in foreign lands away from home.
Today we will cook, watch TV, turn the lights on, fight over the temperature as our kitchens heat up while some crew at the power plant monitors our ability to do so and is there in case the power goes out.
Today Lord many will work on this holiday as stores open for shopper.
Because of all of that and more
Today Lord, I am thankful there are businesses to offer employment to those willing and able to work
Today Lord, I am thankful for those with a job to go to and for the jobs they do.
Today Lord, I am thankful for shoppers who have money to spend
Today Lord, I am thankful to live in a country with freedom and choices
Today Lord, I am thankful that we pause to focus on gratitude but I know that all the good we have to give thanks for is by your grace and mercy Heavenly Father.
Today I am thankful that I live in a country where I can express this publically.
Today I am reminded that gratitude should be a way of life not just a day of celebration.
" For everything God created is good, and nothing is to be rejected if it is received with thanksgiving" 1 Timothy 4:4
Amen
May your day be filled with reminders of reasons to be grateful.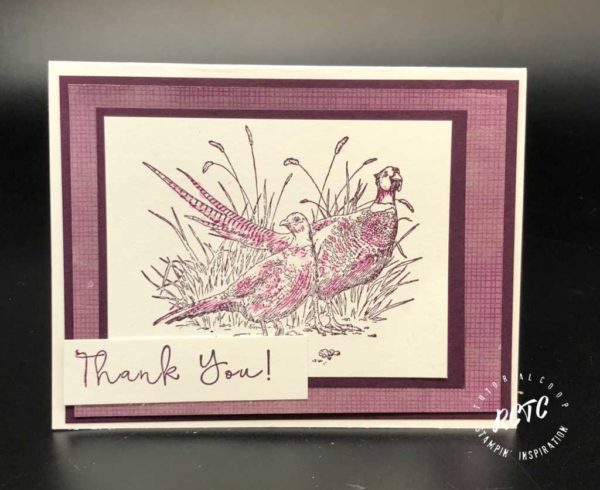 FREE PDF – right click and save this file for a PDF tutorial of the card above
*Pleasantpheasantsoctrctc