Stampin' UP! is offering the beautiful Snowflake Showcase as a limited release in November.
I am calling this an "only" release because it's ONLY available in November and it's ONLY available while supplies last.
I can help you get your hands on it one of two ways – one being a sure bet!
SURE BET – when you join my team this month you can choose to add any or all of the products in the showcase to your starter kit.
As always our starter kit is on sale offering you $125 in product for just $99 with no obligation just opportunities.
For those who join my team now YOU GET:
1. To offer this amazing limited release to your family and friends
2. To see the Spring Catalog before the public
3. To preordrer from the Spring Catalog in December saving 20% on personal purchases
4. To enjoy news of any other holiday specials Stampin' UP! may offer and take advantage of them with an extra 20% savings
5. To be considered active until April 2019. If you do not have $300 in sales and/or personal purchases by April 30th you will simply no longer be a demonstrator
6. To access great demonstrator perks, commissions, incentives.
7. To enjoy a demonstrator website free for two months
8. To enjoy all of my team training and support
9. Both annual and holiday catalogs in your kit and a sample paper pumpkin kit
10. FREE shipping on your kit
WOWOWOW.,,. it's an amazing time to join and it's easy you can simply click here and during your kit selection click on the showcase products if you wish to add them to your kit.
STILL not ready to select $125 in product for just $99 with free shipping BUT really want to get your hands on these products.
Make sure you are on my MAILING LIST as I collect preorders for these and will be placing my customers orders the moment ordering goes live for these.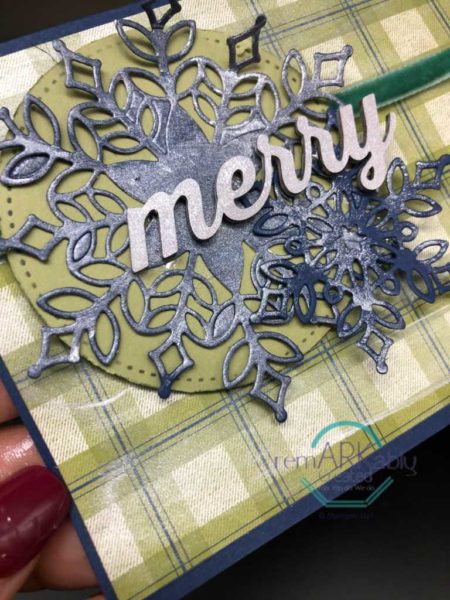 For this fun card I covered the designer paper with Frost White Shimmer paint, added frost white to the blue snowflakes and the wood embellishment Merry.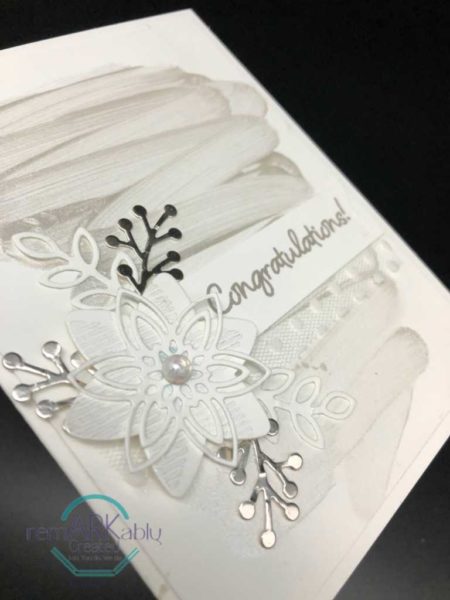 For this wedding card I created a simply back ground by using a dauber to simply swish on frost white shimmer paint. I also added some frost white shimmer paint to the flower embellishment and stamped directly with it instead of ink for the flower before die cutting.
So many possibilities with shimmer paint.