Have you seen the Shimmer Paints in the Holiday catalog. A previous Stampin' favorite making a comeback and I am so thrilled.
These little pots of shimmer metallic goodness have so many possibilities for your paper crafting, card making, artsy projects and are acid free and safe in scrapbooking and can also be used on fabric.
There are 4 colors to pick from but you can easily expand the color palette by adding any of Stampin' UP!s classic reinkers to the frosted white or champagne shimmer paints.
I know right?
Check out this video with 10+ ways to use Shimmer paint and make sure you are following me here as a I break each technique down into it's own video with more samples.
*This video is a replay of a facebook live video. I hold facebook live videos most Wednesday nights. Come like & follow me on facebook for daily inspiration and fun.
This is just one of many samples featured in the video. For this card the chicken wire and small dots were altered with the Copper Shimmer paint.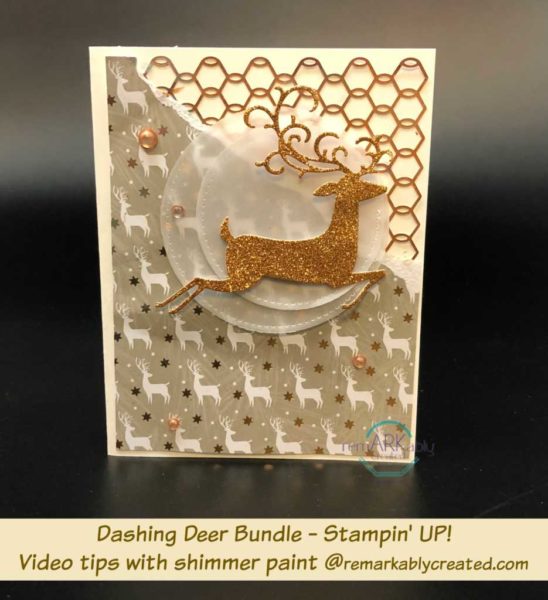 Look at that copper chicken wire!!!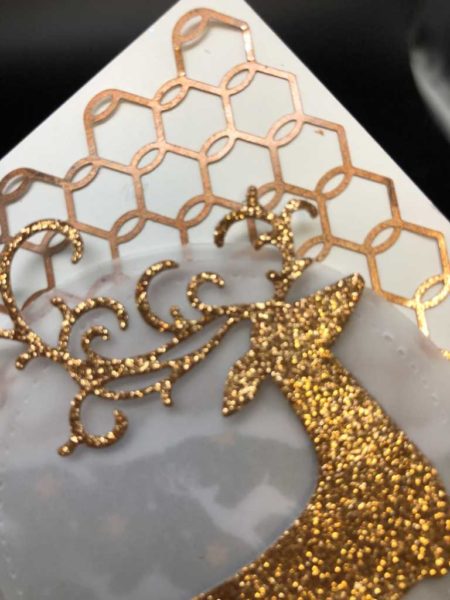 To request a catalog click HERE
Several ways to shop – regardless of which way you shop all customers receive a gift from as part of my Loyalty program. No tracking, no specific amount.
*Make sure you are on my mailing list for a very exclusive September Gift!!
1. Shop ONLINE – if shopping Online I appreciate it when you use this code SNAHVB9R
2. Shop EMAIL – simply email me your order janet@remarkablycreated.com